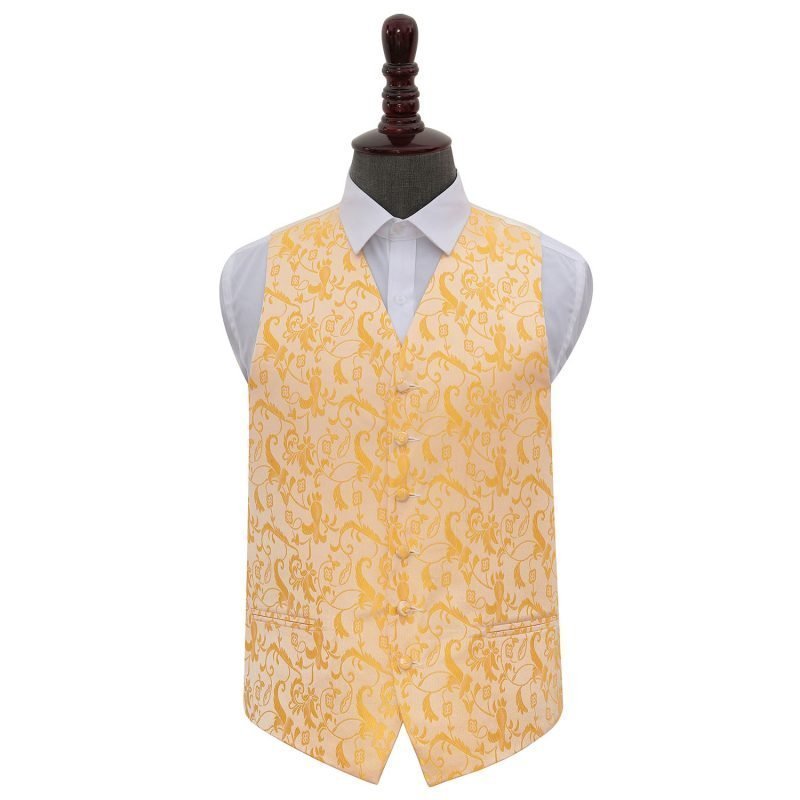 If you're looking for a prom waistcoat, you'll find that a DQT prom waistcoat is just what you need. Our waistcoats come in a wide range of different styles, sizes, colours and prints, meaning that you're sure to find something suitable.
A waistcoat can give you a more stylish look with very little effort, keeping your silhouette cleaner than if you simply wore a shirt, whose lines will become bunched up over the course of the day. All you need to do is to make sure you buy the right men's waistcoat for you, and know how to wear it: wearing a waistcoat wrongly may make your style worse rather than better.
There are three key things you need to remember when buying a waistcoat from DQT:
1. Get the right fit. If a waistcoat doesn't fit properly, you won't achieve your aim of looking smart and tailored. If it's too tight you'll look like you're wearing a corset, and if it's too loose, you'll look bigger than you actually are.
2. Try not to look like a waiter. The waistcoat can look incredibly chic if worn in the right way, so choose the rest of your outfit and your accessories carefully to suit your style.
3. Button up. Waistcoats are designed for clean, tailored lines – if you wear your waistcoat unbuttoned, you lose this effect. This will also ensure that your shirt and tie are kept clean and tidy. If you like, undo the bottom button, as you would with a suit. This will still give you a well tailored look, but will also avoid any risk of pulling when you raise your arms.
With a huge number of different styles, colours and patterns to choose from, it's easy to find your perfect prom waistcoat from DQT.
View more of DQT's Prom Waistcoats Collection here: http://www.dqt.co.uk/waistcoats.html