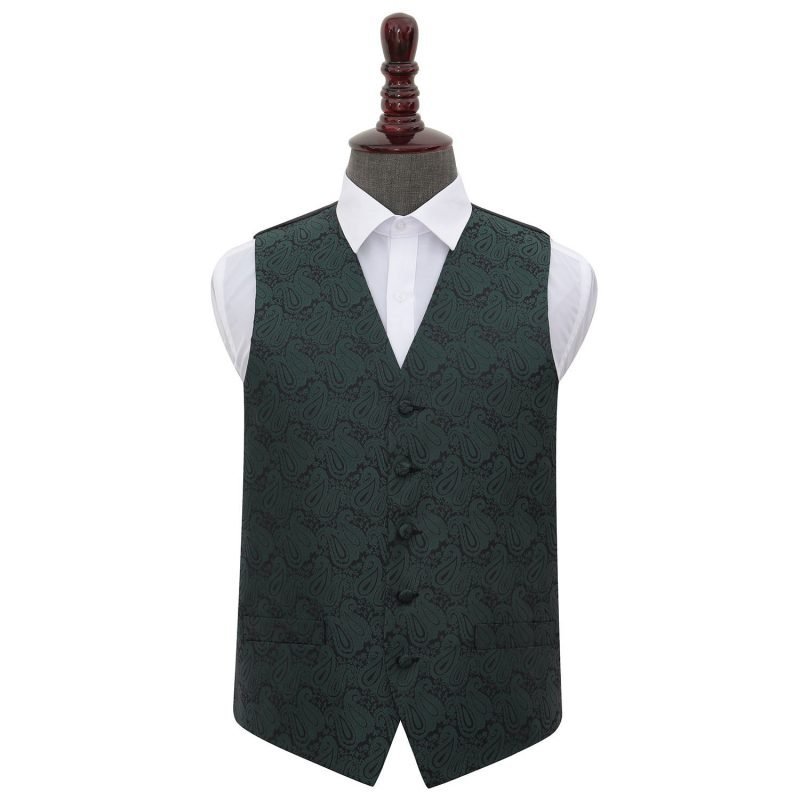 The paisley pattern enjoys a long history, and although many people might associate its origins with the Scottish town of the same name, it actually has its roots in India, where inspiration for this distinctive swirling pattern was derived from Kashmir shawls.
Throughout history, paisley has enjoyed a popular following, and even up to this day, this eternally eye-pleasing pattern is often a top choice for men choosing a stylish wedding waistcoat, or waistcoat set with a matching tie.
It's not hard to see why the paisley waistcoat continues to get a resounding thumbs up from style-conscious individuals. As an established pattern that has long earned its reputation for creating a great stylish effect, it's a preferred choice for any man who wants complete reassurance of looking the part, at any occasion. In particular, a paisley waistcoat with matching cravat or bow tie is still one of the most favoured choices for male wedding attire, but it also works effortlessly well for other formal occasions.
The beauty of the paisley waistcoat is that the pattern is subtle enough to ensure it enjoys great versatility, so that it looks effective when adorned on an ivory, black or silver waistcoat, but also works incredibly stylishly when teamed with more vivid colours, such as purple, emerald or even pink. The versatility of paisley also means that it marries exceptionally well when worn with any style or colour of trousers and shirt.
Despite the paisley pattern enjoying a subtle effect, it's significantly striking enough to ensure that any male will look the height of fashion and sophistication when wearing a waistcoat of this style. Paisley isn't just a priority choice for a wedding waistcoat; it blends in well into any special occasion, such as parties, family gatherings or celebrations, proms or work events. Adding a bow tie or cravat can really seal the deal for establishing the finished look, and can prove an elegant and stylish statement feature in its own right.
Men's wedding waistcoat UK specialist DQT offers a wide variety of paisley waistcoat sets, made from high-quality woven microfibre, at very affordable prices.
Click Here for more paisley waistcoat collection: https://www.dqt.co.uk/paisley-waistcoats.html