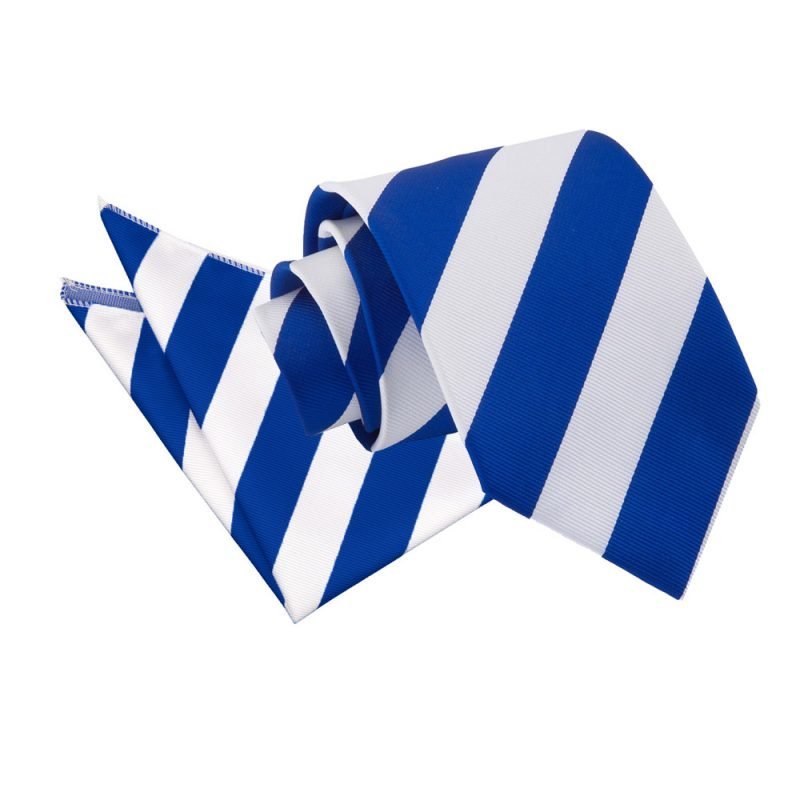 There really is nothing more classic than a striped tie. Exuding smartness, striped ties have become an absolutely British institution: up there with strawberries and cream and rainy weather. The reason that striped ties have never waned in popularity is because they add a simple, formal edge to an outfit and are flattering and stylish. There are plenty of ways to style your striped tie to make you look fabulously stylish. Here are just three of our favourites.
College style
Striped ties are widely associated with quintessential British school and university uniforms. However, this is a trend that branches far wider than your student alumni. The best kind of striped tie to achieve the laidback, casual edge of a college look is one that alternates between thick and thin stripes, with a white margin separating them. Sometimes known as a ribbon or single stripe tie, this tie looks particularly preppy and stylish when teamed with a faded pinstripe shirt. The result is a youthful, flattering look that let's anyone get in on the trend and is incredibly easy to pull off.
Monochrome
If you're looking to make quite a bold statement with your striped tie, why not try a monochrome look at a formal event, such as a work party. Try a tie in stripes of black, grey and white, or choose just two that suit you. Team it with a black suit and a crisp white shirt. To make this outfit look really stylish, you're better off choosing a skinny tie, so you don't look like a dodgy businessman from the eighties.
Pastel tones
If you're looking for a soft, subtle, sophisticated way to style your striped tie, there's nothing better than sticking to muted pastel tones. A great smart casual look that is perfect for any occasion is a grey suit and yellow and white stripe tie. Yellow and grey go wonderfully together and this outfit will make it look like you've stepped straight off a designer catwalk. Perfect for a day at the races, regattas, summer weddings and rooftop parties.
View our Striped Collection now: http://www.dqt.co.uk/striped-ties.html