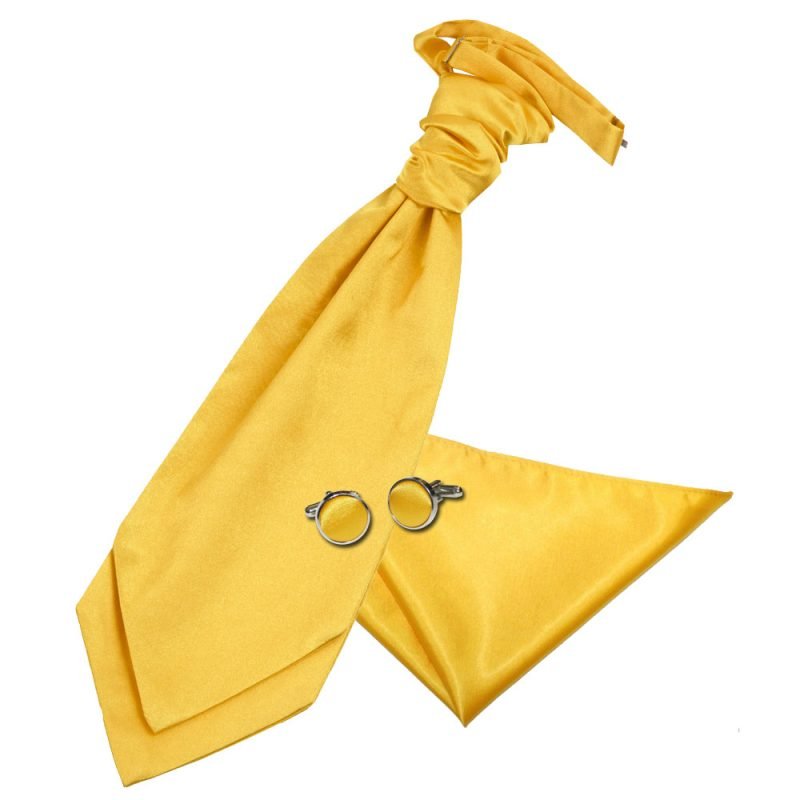 As the groom, you're pretty limited to how you can add colour to your style. After all, you're going to look best in a fairly conservatively coloured tuxedo or suit. The best way to add a splash of colour to your look is through your wedding cravat.
Wedding cravats offer you the ability to have pretty much any colour as part of your style. In general, though, you'll want to match the bridal colours. Your wedding colour palette will show up in a lot of places around your wedding, including the bridesmaids' dresses. This is where you should look for your wedding cravat colour inspiration.
Your best man and ushers should also be decked out in the wedding colours for their cravats. However, they don't need to wear the same colour as you. As the groom, you can stand out by wearing a lighter or darker colour than the other men in your wedding party. Both of these colours should draw on the bridal colours, though.
Some grooms will choose to wear a white or ivory wedding cravat. This can be a great choice for a formal wedding, and allows the groom to be matched to the bride's dress. While you won't be able to see the bride's dress in advance, she should tell you the exact colour of her gown for you to match it. If you are wearing white as the groom, the best man and ushers should have their cravats matched to the bridesmaids.
Finding the right colour for your wedding cravats can be a way to tie your wedding party's style together. It will give you a uniform and fashionable look. With so many colours available for wedding cravats, you should be able to find an exact match, so there's no need to compromise on the biggest day of your life!