An engagement photo shoot might not be top of your list as a bloke, but guaranteed your bride to be will possibly be quite keen on the idea. Engagement shoots are a really nice way of announcing your big news, you can email the photographs, print them off and frame them and even set them as your social media profile pictures to let all your friends and followers know your exciting news! You can either use the shoot to announce your wedding date in replacement of 'Save the Date' cards or to actually announce that you proposed!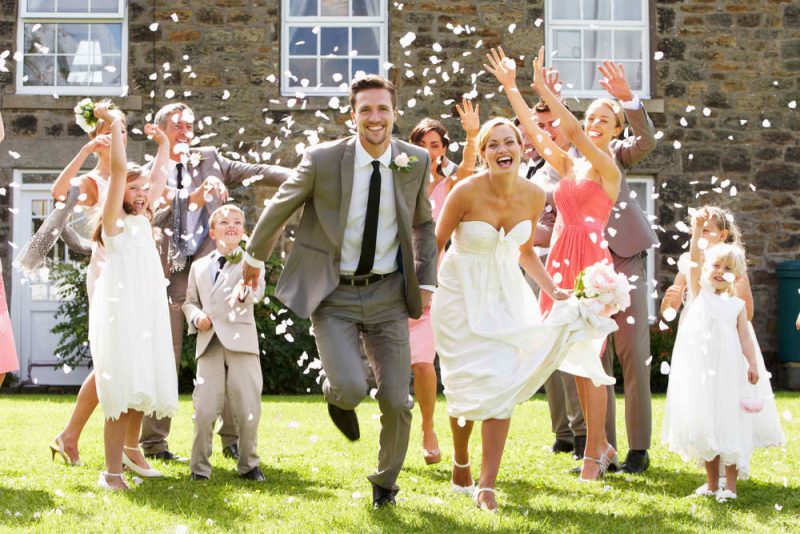 So, she's suggested this photo shoot and you're not sure what to expect, let alone what you're expected to wear? This all depends on the theme, if you have one and the seriousness (or not so!) of your shoot.
The Fun Photo shoot
If it's going to involve balloons, costumes, bouncy castles, a food fight, the list goes on, anything that wouldn't be out of place at a kid's party then it's definitely not the place for a tuxedo! For this type of fun photo shoot, leave the ties at home, get some jeans on and have fun. Head to your nearest park, grab some balloons and a mate who's handy with a camera and have a laugh. This is where you could save money by getting a friend to take the photos for you and you might just need a few Photoshop skills to touch them up.
The In-Between (The Funmal?!)
For the level in between fun and formal and if you feel like going for a smart-casual look and you're not actually going to get messy then try a skinny tie with a waistcoat and jeans. You could even try a handkerchief and tie set with the same jeans combination but with a blazer on top.
The Formal
For the formal photo shoot, you might be wearing a three-piece suit, a tuxedo or just a great fitting slim cut suit with a bow tie. The formal photo shoot will probably take place at somewhere grand, pretty and picturesque! This is definitely the shoot where you need to hire a professional photographer; cheeky snaps with a disposable camera won't cut it here.
Whatever you choose, formal, fun or even funmal, make sure that you head over to DQT.co.uk for all your engagement, wedding and honeymoon neckwear.
Check out the DQT's Wedding Ties Collection: http://www.dqt.co.uk/wedding-ties.html