The Occasions
The office is the perfect place for a striped tie. Single striped ties are perfect for and out there colours can usually be pulled off if worn with a neutral coloured shirt.
Striped ties for weddings can be a tricky one. If you're having a casual, Riviera chic wedding a striped tie is perfect for the groom, but if your wedding wear is more traditional, a striped tie would probably not be appropriate. A plain cravat would be better in this instance, but if you're not having a traditional wedding, crack on with the stripes, the world's your oyster.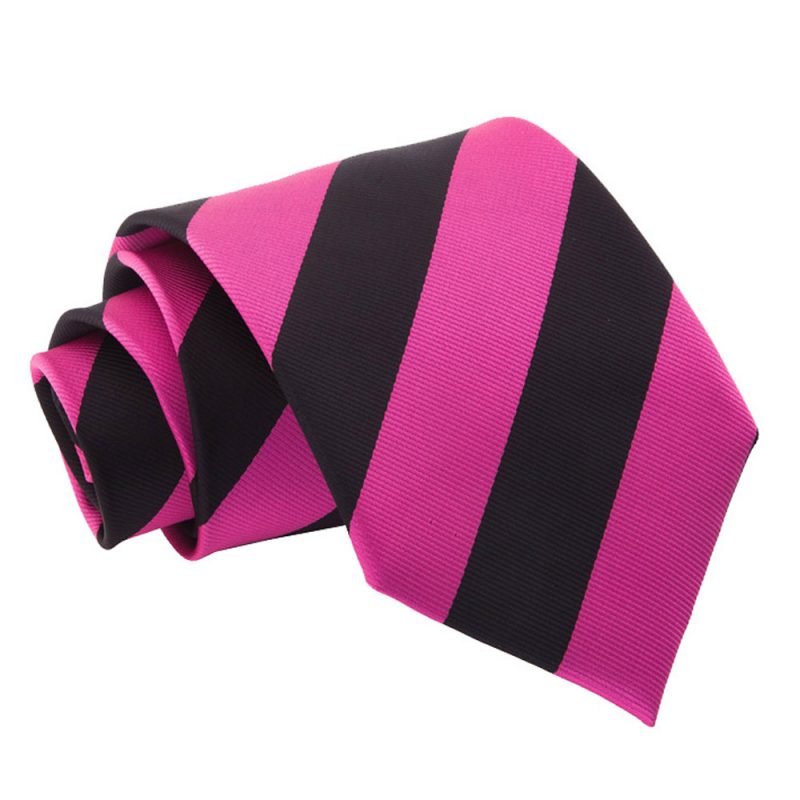 In terms of everyday wear, a striped tie is great with a smart casual look with a mismatched trouser and blazer combination. An Oxford shirt is the perfect accompaniment to a thick striped tie for this look in a classic blue and red colour combination for the perfect nod to the Nautical trend.
The Knots
Some great knots that work with striped ties for the office are the classic Four-In-Hand knot, the Trinity knot and the Windsor knots. The Eldredge knot is definitely not the knot (ahem) to tie with a striped tie because the folds and wraps become too much and it's very intricate. Neither is the Cape knot, this can become really zany if tied with a striped tie. This section is of course trial and error and personal choice though, if you really like the way a tie knot looks with a striped tie, rock it your way.
The Shirts: Can you wear striped shirts with striped ties? This is a pretty big question that has lots of answers that start with 'it depends'. So, yes, you can. If your stripes on the ties aren't the same size and colour, you don't want to be completely matching. No, you can't, if they are completely different and clashing to an extreme degree. This, again, is a case of mix & match and try things out, you won't know until you try. Definitely ask people's second opinion on this one too, this is something that you can't just risk!
Can you wear spotted ties with striped shirts? This is an easier question in which the answer is yes, but also depends on the same factors as the striped shirt, trial and error. If your polka dots are small and the stripes on the tie are large-ish, in coordinating colours, this might, just maybe, work!Striped Ties is commonly used as office wear and other formal occasions. If you want to look good every day use striped ties available at DQT: http://www.dqt.co.uk/striped-ties.html