When it comes to choosing a tie, the list of do's and don'ts are a nightmare. But don't let them deter you or keep you tied down to just one style. With so many options to choose from, the right tie is out there somewhere. Your mission, should you choose to accept it, is to find it!
Here at DQT we've compiled a quick guide that will make you a tie expert in NECKS to no time!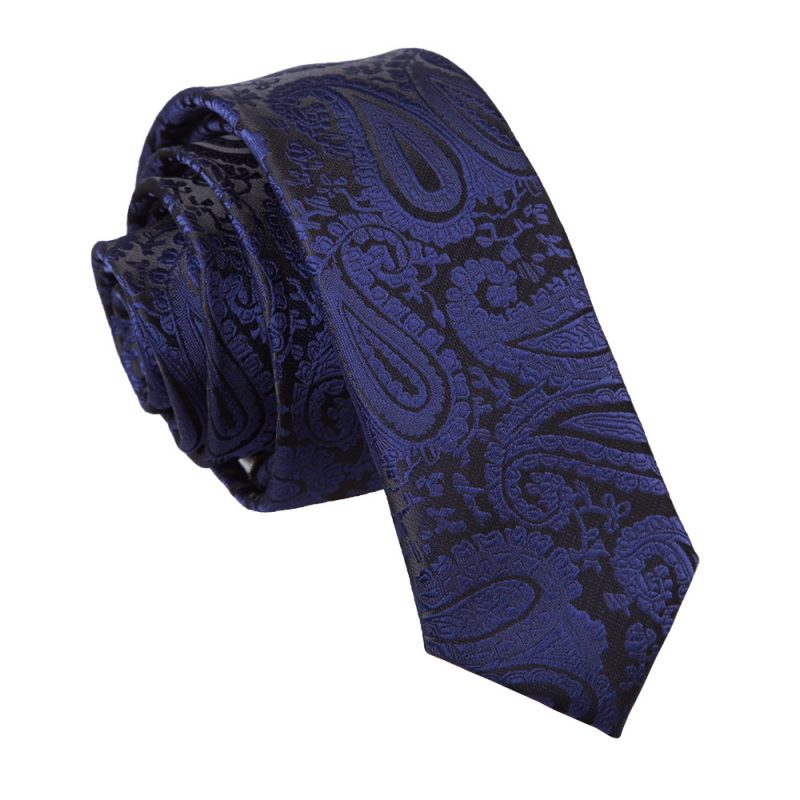 Consider the collar
A great fashion rule of thumb, when it comes to collar and tie width, is to ensure the widest part of the lapel and the widest part of the tie have matching measurements. This helps you select the right tie width to pair with your chosen shirt. Getting the proportions right can be the difference between dapper and disastrous when it comes to achieving balance and overall sharpness.
Skinny ties – 5cm
In the world of men's ties, the skinny fit tie gives an outfit a contemporary edge. It's perfect for relaxed trendy occasions, for celebrating with friends somewhere classy, for wearing a suit with the jacket open (or no jacket at all), a short sleeved office shirt, a mod-style monochrome skinny fit suit or just a pair of jeans and a nice shirt (for a more casual urban look). In such cases, the skinny fit tie really makes a great fashion statement.
Slim ties – 7cm
But skinny isn't always best. Sometimes your choice of suit will require a tie with a little more width. If you're going for a smarter look (or you know you'll be wearing your suit jacket done up) then a slim fit tie is your best bet. It adds presence to a well tailored smart suit without completely dominating the look.
Regular ties – 9cm
The benefits of a regular width tie can't be disputed. For times when you don't want to take a chance on wearing a more contemporary slimmer fit tie and want to guarantee you achieve a look of classic couture, then the trusted regular width tie never lets you down.
View our Wedding Ties Collection here: http://www.dqt.co.uk/wedding-ties.html