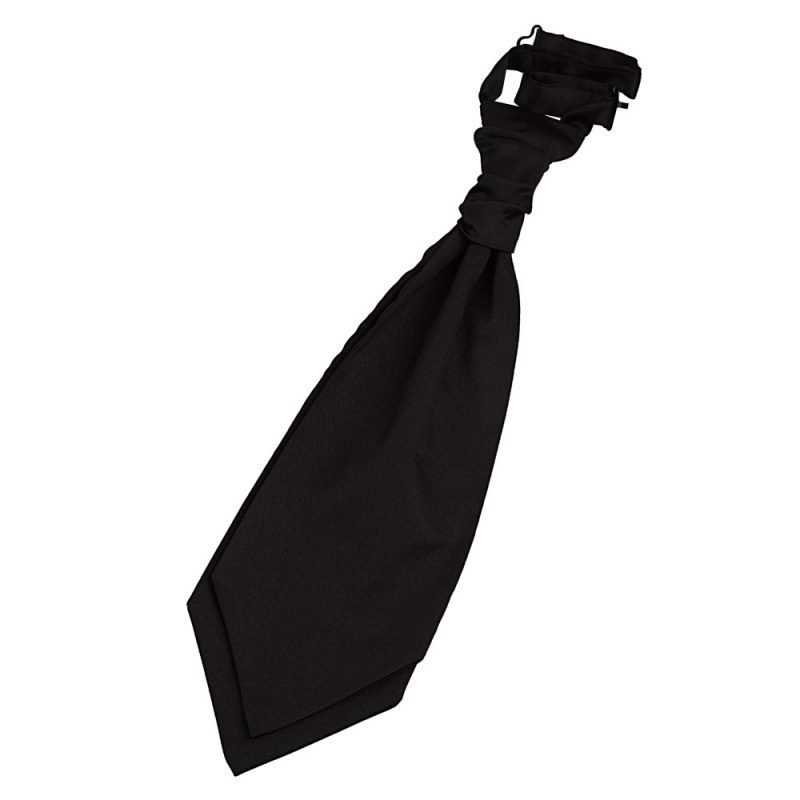 Cravats have been around for centuries, initially worn by the Croats and then adopted into military wear by the French and Venetians. Soon after, they became popular with the French and British upper classes, and were even mandatory as a sort of style and affluence passport.
Like many other things that have been around for so long, cravats have a good reason for staying popular. They may have been going in and out of fashion during the twentieth century, but no one can doubt their ability to make a man stand out from the crowd by looking sophisticated and sharp.
Fit for both formal and casual wear, cravats have been a regular fixture at weddings where they are often seen as a less businesslike alternative to ties. Cravats can add a touch of colour and style to any suits, and a traditionally tied cravat worn with a pin can tell a lot more stories than your average tie.
When considering cravats for your wedding party, it's important to make sure that all groomsmen have tied theirs in the same way. You will be spoilt for choice with the multitude of knots available, and it won't be hard to choose just exactly how formal you are comfortable wearing yours. However, it's best to agree on a style with everyone beforehand, as a mixture of knots will make the wedding party seem more amateurish than effortlessly chic.
When choosing to wear a cravat outside of formal events, always check just how casual you can go for the occasion. Wearing a cravat under the shirt collar is a great way to keep your neck warm if the event doesn't quite call for a tie, while wearing it over the shirt can be a replacement for the classic tie of business work attire.
Cravats may not be on the top of the list when it comes to casual accessorising but there are a few good reasons why you should seriously consider them. They're perfect for when it's too hot outside to wear a scarf but you still feel you should sport some kind of neckwear. They're not a very common choice outside formal dress code events, so you will definitely get yourself noticed and even start a conversation.
Finally, cravats look stylish and can make even a traditional outfit look inspired. Don't be shy to go for bold colours and patterns, casual wear allows for all sorts of personal touches as long as everything goes together in the end!