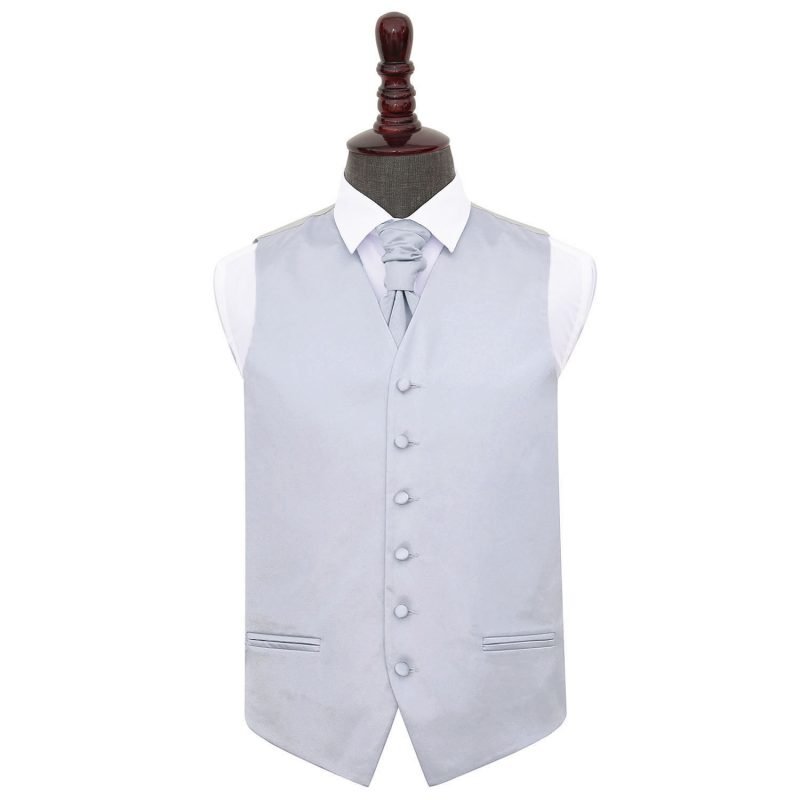 As the excitement builds towards prom night, one of the key decisions you have to make is deciding what you're going to wear. Etiquette says dress should be smart or semi-formal, but proms are also meant to be fun occasions and you want to wear something that also says – party time! A prom waistcoat is the perfect choice for the end of term celebration. Your partner will love it and you'll find it easy to achieve the look you want. The waistcoat is a great little garment that can be the centrepiece of your ensemble. With a colourful and well cut waistcoat, you don't need to spend a fortune on a pair of trousers, expensive shoes, shirt or tie, as the waistcoat is always the main attraction.
At DQT there's a wide range of prom waistcoats to choose from, in a variety of styles, colours and design. A black, satin waistcoat can look very sharp worn over a crisp white shirt, while a hot pink, gold or lilac waistcoat will add a dapper dash of colour when you step out on prom night. Other colours of waistcoat available include blue, green, ivory, purple, silver, and white, so if you've already decided on the rest of your outfit, you'll find the DQT prom waistcoat to match.
Worn with a tie or bow tie, a waistcoat means you'll be appropriately dressed for the occasion but, once the music starts and the tie comes off, you're ready to have some fun. Buying a prom or men's waistcoat is also a great investment, because it means you'll always have the ideal go-to garment for any other formal or semi-formal occasion, such as a wedding. Inexpensive and never out of fashion, a waistcoat can be one of your wardrobe essentials for years to come.
Excited for the Prom? View our wide selections of waistcoats here: http://www.dqt.co.uk/waistcoats.html