"What on earth is that?", they all exclaimed when the first skinny ties appeared in the 1960s. But then The Beatles were wearing them, and they were fashion incarnate, so who was to argue?
The slim tie has greatly evolved since its first days, but one thing hasn't changed: normal size ties are for formal environments, skinny ties are for hip and slightly irreverent people.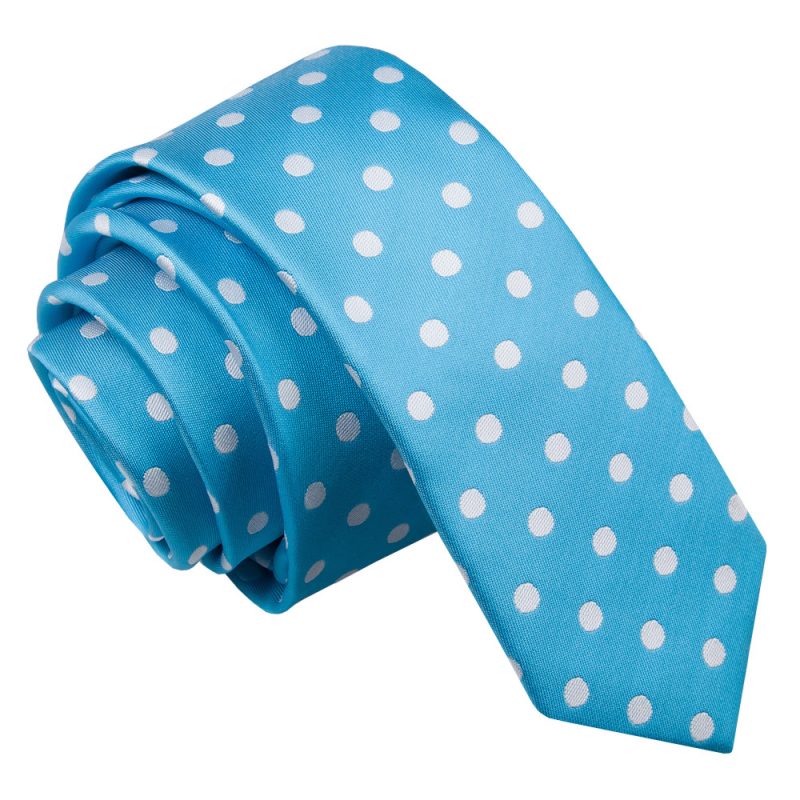 With slim ties adopted by rock stars and young, trendy actors, such as Robert Pattinson, along with the current popularity of retro chic, this fashion accessory has definitely captured the spirit of our time. Although they tend to be worn for casual occasions, they have recently been spotted on the red carpet and are proving themselves to be a suitable, unconventional alternative to their larger sisters.
Skinny ties are definitely versatile, yet there are a few dos and don'ts to wearing them. For example, if you are solidly built, you would do well to stay clear of those ties, no matter how much you want them, as your athletic figure will accentuate the thinness of the tie and make it look out of proportion. On the other hand, they will suit tall, lean men particularly well.
Never wear a slim tie to a black-dress event or with a formal suit as it will definitely look out of place. Instead, wear it with casual clothes such as jeans and a shirt with rolled sleeves and a casual jacket. The tie knot should reflect this relaxed look, so don't aim for a neat, absolutely symmetrical knot but something slightly looser.
If you are looking for a fashionable skinny tie, you are in the right place. Selling quality, cheap ties, DQT Ltd is dedicated to providing the country with a wide range of models of neckwear for trendy, sophisticated men. But we are different; we don't only sell neckwear, we also manufacture and distribute it so that we can guarantee the best quality at the best price.
Always at the forefront of fashion trends, DQT continues to diversify its range to keep up with its customers' needs: plain, satin, stripy, polka dots, in a wide selection of colours, your greatest problem with us will be to choose which skinny tie to buy!
With fast delivery, we count over 100,000 satisfied customers who know that, by choosing to buy their neckwear from us, they will get reliable, high-quality products without breaking the bank.
Polka Dots Skinny Ties are available at DQT: http://www.dqt.co.uk/polka-dot-ties.html