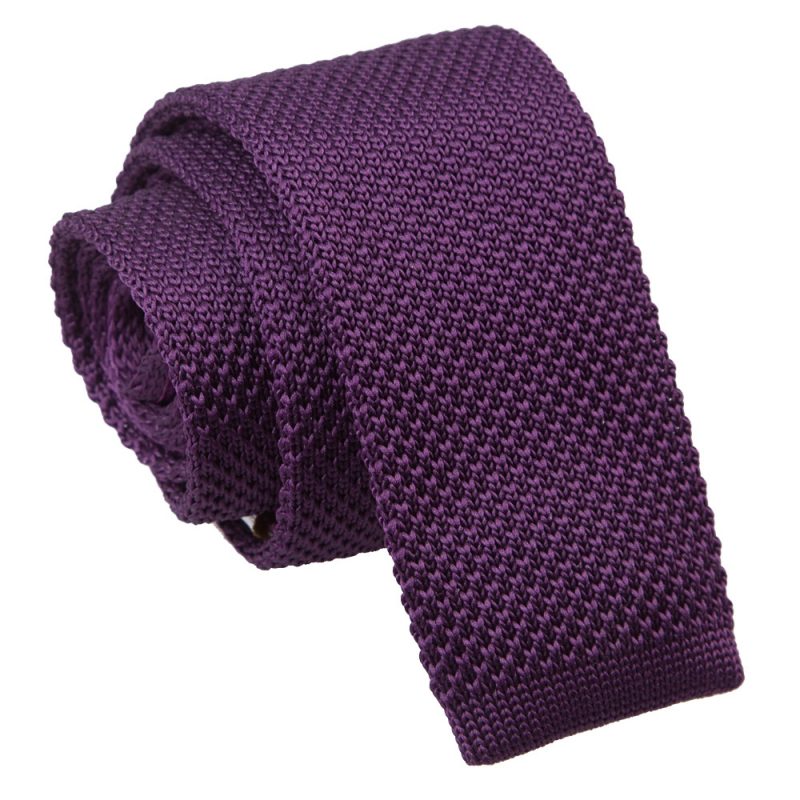 We all know that the tie is a staple of the stylish man's wardrobe. These days however, there's a new kid on the block. Introducing, the knitted tie. There are many reasons why the knitted tie is taking the world of men's fashion by storm and here are our top three:
The 'maverick' factor
The most obvious quality of knitted ties, is that they're different. Although they're quickly becoming a fashion staple, they will still very much set you apart from the crowd at any business or social occasion. Silk ties are great. They're established, easy to wear, safe even. Knitted ties, by contrast, with their textured surface and iconic square tip, are slightly more edgy and eye-catching. Put simply, the knitted tie has an element of 'maverick intrigue' about it.
Practicality
Knitted ties are effortlessly stylish. Some more traditional ties carry an expectation of complexity, there is the question of which knot to use, whether or not to wear a tie clip, how to store the tie when travelling. The knitted tie dispenses with these concerns. Complex knots, such as the Windsor, are difficult to accomplish because of the nature of the fabric, so a simple 'four-in-hand' is most appropriate. Knitted ties are also perfect for travelling, as they won't crease when packed in a suitcase or overnight bag. Knitted ties are the ideal choice for busy men, who want sophistication, without the fuss.
Adaptability
Due to its fabric and unique design, the knitted tie has the unusual quality of being both smart and casual. Wearing a knitted tie can smarten up a casual trousers and shirt combination, or soften up a suit, making it suitable for a whole range of social and business environments. With a huge range of colours and patterns to choose from, there is a knitted tie for every outfit.
Click here to see the full range of knitted ties available at DQT: http://www.dqt.co.uk/knitted-ties.html