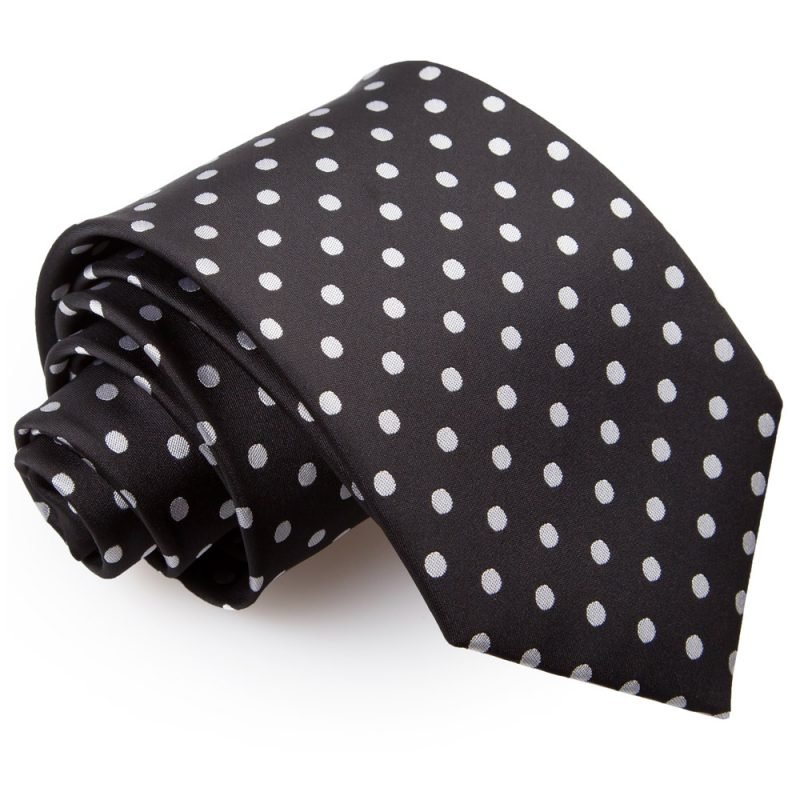 It is true that fashion is a fast moving, ever evolving world. That said, just as new trends are constantly emerging there are others, such as denim, stripes and top quality tailoring, that never really go away. These are perennial, popular styles and prints that just always seem to be in vogue.
One great example of perennial popularity is the polka dot tie. It's a true style staple that always looks good, whatever the occasion.
Polka dot ties as a style statement actually date right back to the second world war, when they were a favoured choice of Sir Winston Churchill! Nowadays, they are favoured for their stylish air, their care free feel and natural good looks.
There is certainly a great deal of choice when it comes to choosing a polka dot tie; whether you want a look that is subtle and professional for the office or a business meeting, or something more fun and frivolous for a social engagement, there is a polka dot to fit the bill!
As a general rule, polka dot ties are best teamed with plain, single coloured shirts. If you're feeling particularly bold, you could mix polka dots with a very subtly pin stripe, but be cautious – the idea is to complement, not to clash!
You can opt for traditional larger polka dots, or their more modern pin dot incarnation. Either way, you will have a veritable rainbow of colours to choose from. If you're not sure where to begin, consider the shirt you plan to wear your polka dot tie with. If in doubt, stick to a tie with the same or similar background colour to your shirt. Don't be afraid to experiment with different tones and shades of the same colour though – a navy polka dot tie with a pale blue shirt, or a black and white polka dot tie with a charcoal grey shirt can look especially chic.
The right combination of solid colour and polka dots can really work wonderfully to perk up your favourite suit. When you want to add a splash of colour and fun to your everyday work wear wardrobe, a polka dot tie can do just that in an instant. It can also be a great way to re-style your office suit when you head out for after work drinks on a Friday night but don't have time to go home to change – simply change your plain coloured work tie for a bold polka dot choice and you're good to go!
View the finest collection of DQT's Polka Dots Products: http://www.dqt.co.uk/polka-dot-ties.html