There are two ways to take this article, it can end abruptly or it can be in depth and more interesting. This depends on whether you're having your suit picked for you by the bride and groom or whether you've got free reign on your own outfit! Hopefully you're reading this and you've got a little bit more control over your own style for the day, so if this is you, read on.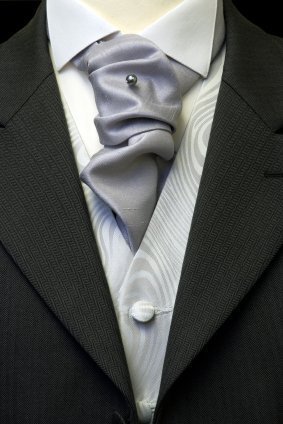 Sometimes, one of your main duties as a best man is to help your groom choose the suits or tuxedos for the big day. You're also supposed to help the groom get dressed on the morning of the wedding amongst loads of other tasks. If you've definitely got some input into what you and the lads are wearing on the big day you can really let your style shine through. This can also be a great time to pass on some style knowledge to your mates if the groom isn't as style savvy as you.
So, on to some tips; being the best man and the groom you two don't want to look like two peas in a pod because it's not the two of you getting married! You want to look complimentary and stylish, so perhaps try the wedding ties in different colours if you're wearing similar suits or have the groom wear a waistcoat and you just a two-piece suit. There needs to be a tiny upgrade from your suit to the groomswear because it's his wedding and all eyes should be on him. You probably won't be his best man for long if you upstage him! On the other hand, you definitely don't want to under-dress, a crumpled work shirt will not cut it today and you definitely need to put some effort in.
Mens cravats can be a tricky thing to manage, clearly here you will be in similar, if not identical morning suits but your main man will probably have a more snazzy waistcoat than you but yours will be slightly snazzier than the rest of the ushers. This wedding hierarchy can get confusing, so ask your tailor or wedding suit provider for a bit of advice here. Back to the cravats, if you've all got the same waistcoats on then the cravat is the thing to differentiate on and vice versa if you all have the same cravats.
So let's recap, you shouldn't be wearing something exactly the same as the groom, you need to be able to differentiate. And remember to choose something wedding appropriate, not too smart as to upstage and not too casual as to look out of place. Happy searching!
DQT Scrunchie Cravats and Self tie Cravats are available here: http://www.dqt.co.uk/cravats.html