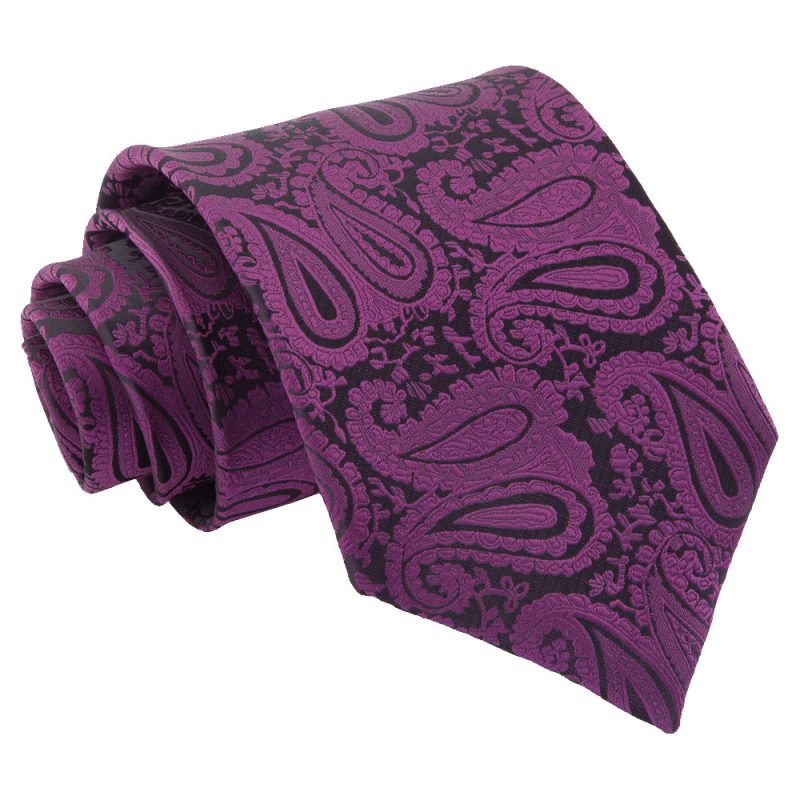 A very exciting day here at DQT towers, when a new product line comes into stock it's always a good day. A fresh line of ties has just landed in some stylish paisley print and some lovely knitted styles.
In the paisley range we have products in the categories of Men's Ties, Skinny Ties, Men's Bow Ties, Handkerchiefs and Cufflinks. They are available in a huge range of colours such as black, burgundy, burnt orange, gold, ivory, navy blue, purple, red, silver and turquoise. This paisley print is a fab alternative to striped or polka-dot prints which have been around on the men's style scene for a while. Paisley can brighten up a drab office shirt in a flash and you could even try a pattern clash with this style. Try a striped shirt with a coordinating paisley tie for a striking look to brighten up your Monday morning.
Knitted ties are now really popular within men's sartorial fashion, they look great with an Oxford shirt and a tweed waistcoat. In the knitted range we have square end skinny ties which fit into that 50s-60s trend and some amazing knitted double bow ties. Both are available in tangerine, navy blue, burgundy, red, black, burnt orange, teal, silver, strawberry, pink, Cadbury purple, royal blue, charcoal, forest green, marigold yellow, crimson red and baby blue. So, as you can see a huge range of colours. These ties and bow ties are a great alternative to your usual tie and can be worn for office wear or casual wear and look great with rolled-up sleeves. These knitted ties are also great for knots such as the classic Four-in-Hand as they don't suit knots with many wraps such as the Windsor because the finished product will appear too bulky. These skinny ties look really great with slim-cut suits for that mod look; make a statement with a bright colour or a neutral coloured tie against a statement shirt.
Celebrities such as the dapper Benedict Cumberbatch and Justin Timberlake love a knitted tie on the red carpet so that's proof that knitted ties can work for formal occasions too. Why not try a knitted tie as a change from your average flat looking tie. A knitted tie has a little bit more something-something, a little bit more presence and for affordable prices and quality products, DQT is the only place for your neck wear needs for whatever occasion you need it for.
View our New Lines of Paisley and Knitted Ties Collection Here!