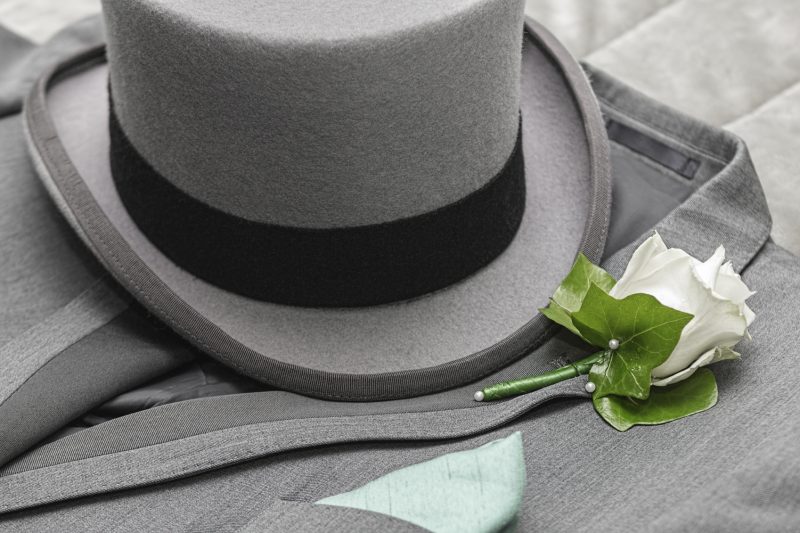 As the summer wedding season comes around, we're thinking about the best ways to dress the gentlemen of the big day. Whether you are having a huge event or a quiet get-together, the options for menswear are much more inspired than they used to be. Here's a basic guide to keeping the chaps classy.
Make space for men's cravats
The most formal of weddings will go full-on and have the groom and his ushers wearing white tie or full evening dress, though this is decreasing in popularity. Morning dress and top hats (http://www.dqt.co.uk/top-hats.html) are still popular, but for a modern touch think men's cravats (http://www.dqt.co.uk/mens-cravats.html) that match the wedding colours, neutral pocket squares and shoes so shiny you can see your face in them. Wearing a waistcoat (http://www.dqt.co.uk/mens-waistcoats.html) is optional, but adds a nice touch. Pocket watches complete this look and create the picture-perfect English gentleman style.
Striking a balance
Semi-formal dress is an interesting balance to strike. When you see this on an invitation, what does it actually mean? Start with a dark suit (black, navy or charcoal) and team it with a crisp white shirt. Shoes don't need to be as high-gloss as with the formal look but stick with something dressy nonetheless. Personal touches like paisley ties (http://www.dqt.co.uk/paisley-ties.html) and pocket squares are welcome, but never upstage the wedding party.
Keep it cool
Spring and summer weddings, or those held overseas, all need a more relaxed look that it still stylish. Think cotton and linen as your fabrics and choose a suit that's less structured. That means no shoulder pads or fancy lining. If you are feeling really chilled out about your outfit, mix and match the jacket and trousers. The jury's out about wedding ties for this type of look, but if you want to wear one then make a statement – polka dot ties (http://www.dqt.co.uk/polka-dot-ties.html) look great with a light jacket.
Whether you are keen on the James Bond look, or the beachside relaxed vibe, it's the accessories that will be the deciding factor in a stylish man's wedding outfit. Be careful not to go too over the top but carefully selected wedding ties, men's cravats, pocket squares (http://www.dqt.co.uk/handkerchiefs.html) and quality shoes can make all the difference to a guy's outfit.