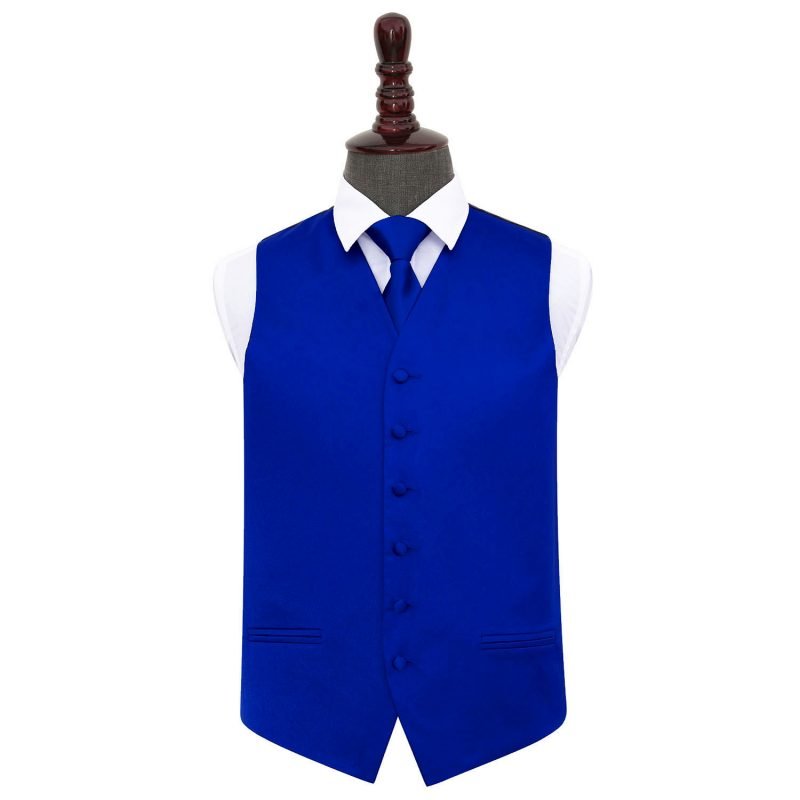 Men—it's time to make an impression. What better way to make an impression than to dress for the occasion. Weddings are perhaps the most common occasion that many modern men will attend.
For those who may be attending with family or with a spouse, why not look the part and dress well? It's imperative you make a great impression to other guests at the wedding, whether it's yours or a friend's occasion to celebrate.
The waistcoat is an important piece of mens formal wear. It's often worn over a dress shirt and necktie, while also remaining under a mens dress coat to complete their overall look. Although waistcoats are seen as a part of a traditional three piece suit, they're commonly worn alone as casual wear.
However, unless the wedding calls for casual wear, most men will be permitted to wear their coats as expected—underneath their main coat and over their dress shirt and tie.
Types of Mens Wedding Waistcoats
Mens wedding waistcoats are rather diverse in look. The print, colour and fabric often sets the tone for the type of impression that a man might want to represent.
The standard classic waistcoat generally include six buttons with an adjustable strap adorned on the backside. Single breasted waistcoats are more common in formal wear, though double breasted waistcoats are still fairly worn. Many use traditional buttons or snaps as a fastener.
Some designs have five or less buttons, depending on the edges of the garment. It may also be worn with the bottommost button undone, as to prevent stress from wearing down the bottom button.
The following mens wedding waistcoats are examples of what you may expect to find while shopping:
Classic Color Waistcoat
This waistcoat is a common choice for men who want a classic waistcoat for an impending wedding. It boasts a six button front, a comfortable form and an adjustable waist. While bolder colours are available, its classic colours – black, white, ivory, dark silver and royal blue – suit any wedding occasion.
Designer Waistcoat
This five button waistcoat possess a rather severe edge, giving the garment more character than the usual waistcoat fare. Men will like the bold dual-colour construction, comfortable fit and elegant look this waistcoat possesses.
Bold Wedding Waistcoat
Men who like commanding attention may like a bolder waistcoat. These waistcoats come in different colours and patterns, all of which veer away from the usual style conventions for weddings—without being too bold. Comfortable to wear in various sizes, they also include an adjustable strap to ensure a better fit.
View more of our Waistcoat Collection: http://www.dqt.co.uk/wedding-waistcoats.html