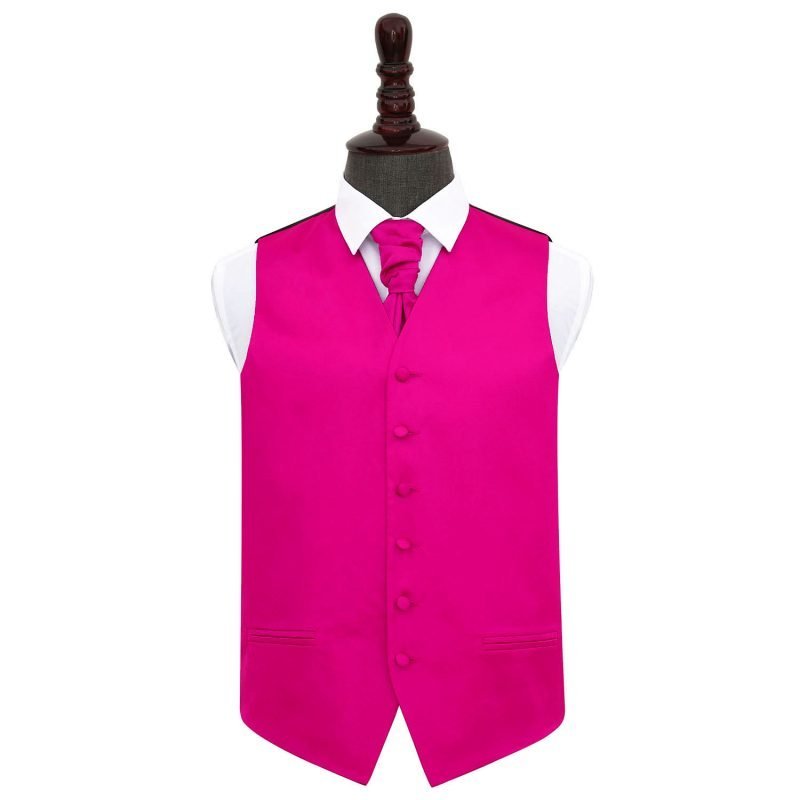 Weddings are fantastic occasions and as the groom, you want to make sure you look and feel great on the big day. Sorting out your wardrobe is something you definitely need to get right – and by choosing a beautiful waistcoat, you'll be well on your way to tying the knot in style! Saying "I do" in a wedding waistcoat is an inspired choice and can make a very big statement. Just how loud a statement is up to you, of course, and much will depend on the rest of your outfit, but whether you're wearing tails, a morning suit, plain suit, kilt, or adopting a more casual style, adding a waistcoat will add a real touch of class.
Men's wedding waistcoats are available in a wide range of colours and styles, so if you find it hard to make up your mind, it's best to start shopping early. At DQT, we've got a terrific selection to browse through. Satin is a wonderfully elegant material for wedding waistcoats and wearing one in baby blue or pink with a dove grey suit, for instance, will make a great overall look. Our satin range also comes in emerald green, gold, champagne, hot pink, black, white, burgundy, lilac, and more, meaning that finding the right colour to go with the rest of your outfit won't be a problem. Swirl or scroll patterned waistcoats are two popular choices and, for a bit more flair, you could opt for a floral waistcoat; these come in subtle colour combinations, such as passion black with purple, and passion silver with gold.
Getting your groomsmen to all wear the same style and colour of waistcoat is a nice touch, although you might want to pick a different colour waistcoat for yourself – you are the main man, after all! Once you've settled on the colour and style, all you need to do is make sure you get the right fit. For the most flattering cut, a waistcoat should be worn with the buttons done up and should fit snugly, rather than too tightly.
Shop now for your DQT's wedding waistcoat: http://www.dqt.co.uk/wedding-waistcoats.html
A waistcoat that you'll definitely say "I Do".