We all love a wedding, and there's nothing quite like the feeling you get when everything effortlessly falls into place on the big day. All the flowers are on time and the arrangements are beautiful, and all the wedding ties and clothes of the party match. However you can only get to this point with lots of planning and relentless research. We all want value for our hard earned cash and while we may be willing to spend more on a wedding we still want to feel the cost is worthwhile.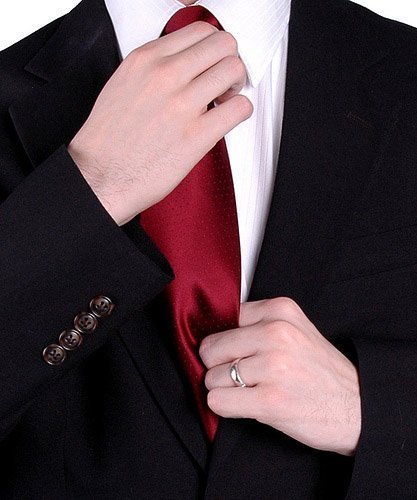 Outfitting a big group of people can get very pricey, especially when no one is sure what they really want to wear. Where to buy cheap wedding ties for men? Or do we want bow ties? Should the groomsmen wear vests? A trip to the DQT website can help with everything in the blink of an eye. With almost ten years experience of selling discounted quality wedding ties, the company has the right mindset to get you on the road to successful and fulfilling wedding planning in just a few clicks.
There are over 200,000 products in stock at any one time, so whatever you choose will definitely make its way to you on time. DQT launches new collections every three or four months, so finding your perfect wedding tie has never been easier, whether you follow fashion trends to a tee or want to stick to traditional looks.
The store is not only a haven for the money conscious stylish groom, but also a source of inspiration. The bow ties, cravats and wedding ties for men can also be worn to various formal or semi-formal events where you want to stand out from the crowd. Browsing through the many different designs available will surely spark your imagination and make you want to try something new.
DQT has shipped to over forty countries, delivering sensible solutions to anyone who needs to outfit a big wedding party, or to people looking for a one-off gift for their loved ones. Its services are a reliable way to get your hands on great quality wedding ties in the UK at affordable prices, but also to look for alternatives to the traditional. Find your favourite top hat or suspenders, and really set the bar high. Nobody would argue with you that it's not a special day.
Wedding Ties are available at DQT: http://www.dqt.co.uk/wedding-ties.html