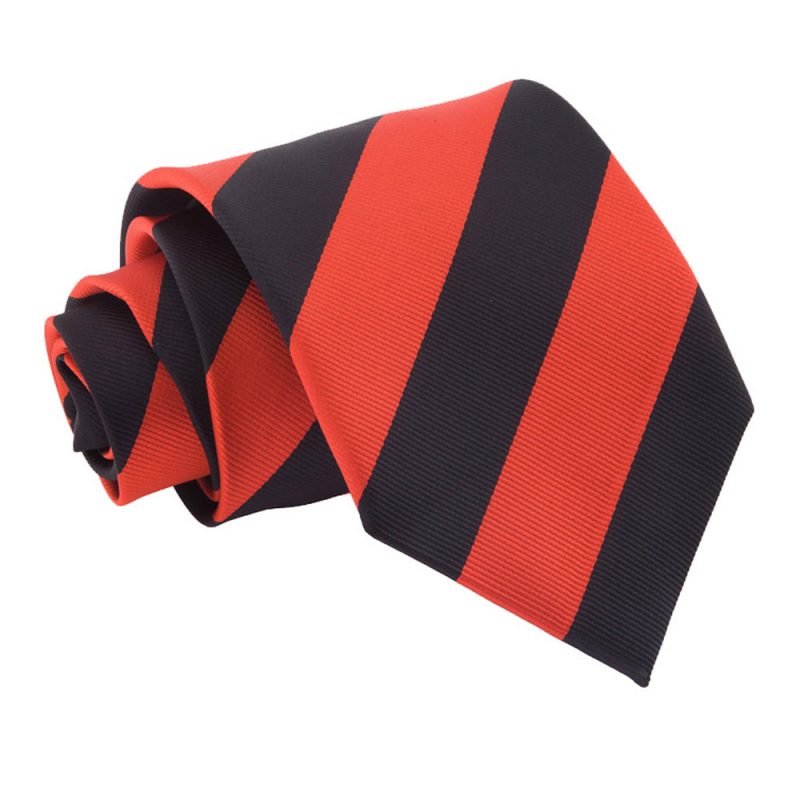 Searching for the perfect Christmas gift for the men in your life is a taxing job. You want to give something personal that will be treasured and used time and time again. DQT has a wonderful selection of expertly made, high quality striped ties in a selection of styles and colours that would make the ultimate timeless gift. Striped ties have never gone out of fashion and look perfect with any smart outfit. They add just the right amount of interest to a man's outfit and, with over a hundred to choose from, DQT is bound to have something to suit your loved one. Here is our handy gift guide to get you started.
For the business man
Striped ties are the epitome of professional chic and the colour combinations mean that they are incredibly versatile. Your man is sure to be delighted on Christmas Day to find a striped tie under the tree! Our festive pick for the business man in your life has to be our thin stripe navy blue and silver tie. It will make your man look polished and professional and goes perfectly with traditional suits in blue and grey hues.
For the sporty man
If your looking for the perfect gift for the sporty man in your life, what could be better than a striped tie in the colours of their favourite sports team? Whether it's red and white for Man UTD or blue and white for a City fan; our striped ties are expertly crafted for a high quality finish. Young men in particular will need no persuading to get dressed up for a formal event again!
For the trendy man
Striped ties aren't just reserved for the office. Skinny striped ties look great when teamed with shirts, waistcoats and brogues for a smart weekend look. Fashionable men looking to embrace the quirky, alumni look will be thrilled to receive the hot pink and white skinny tie under their tree this Christmas!
For the funky man
If you know a man who loves to embrace bright colours and loud patterns, they'll love receiving our brightly coloured striped ties. Our orange and white striped tie is sure to be a feature point of an outfit, and can also be dressed down for work with a cream shirt and brown suit.
Check out DQT's striped ties to find the perfect Christmas gift this year. You'll adore seeing their face light up when your loved one receives a gift they truly love!
View More of our Striped Collections here: http://www.dqt.co.uk/striped-ties.html