While it might seem ages away, autumn is quickly approaching, bringing that chilly, leaf-laden breeze that can cause havoc with your wardrobe. Bland wool coats and thick suits and trousers can sometimes lack personality, compromising looks for functionality. But unexpected touches can spruce up autumnal attire, leaving you feeling confident and stylish while also keeping in the much needed warmth.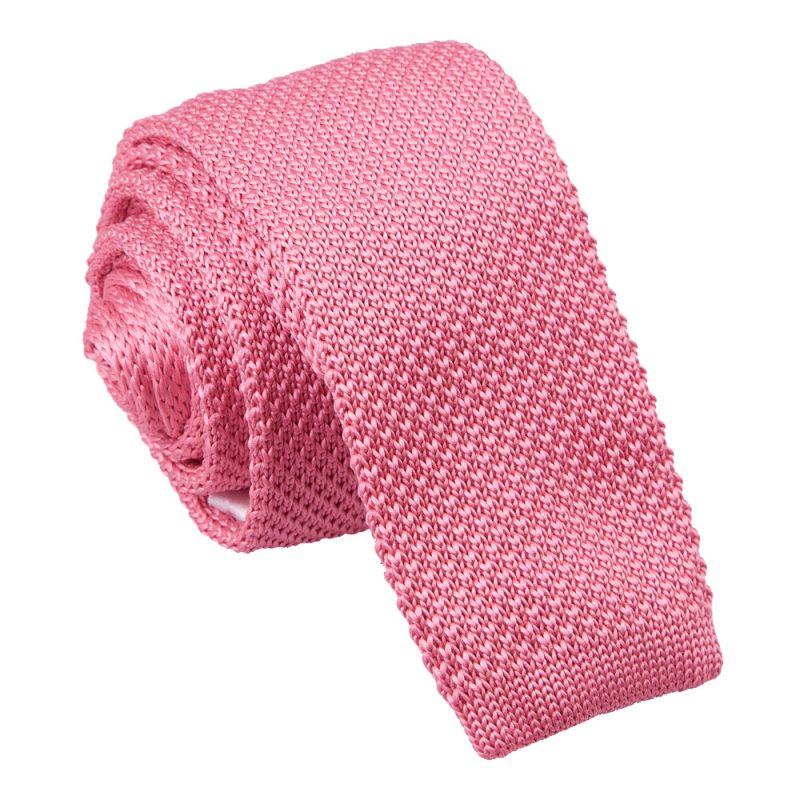 A statement tie in a bold shade could instantly revive your look, drawing attention with a bright pop of colour. Shades of copper, plum and emerald green liven up a plain suit while still being work appropriate. DQT knitted ties are a great alternative to polyester or silk, adding texture, interest and another thermal layer to your outfit. A knitted tie helps its shape and knot stay in place, making it the ideal addition to an autumnal wardrobe during freak rain storms and gusts of wind. Pair one of our gorgeous knitted ties with a sharp shirt and grey tailored suit for a smart but quirky look, incorporating formal and casual touches to create a style personal to you.
Throw an oversized scarf over a smart wool coat to inject colour even in the depths of winter. Choose a pattern in perhaps a check or stripe, keeping the traditional elements of menswear while contrasting with the modern tones and fabrics in today's fashion. A scarf is the perfect accessory – it's easy to remove or chuck on in Britain's unpredictable weather!
If you prefer bold colours and prints on your garments, why not update your look by adding a tweed three piece suit to your wardrobe? Tweeds comes in a variety of shades and can be as subtle or as bold as you dare. As a thermal conductor, tweed is excellent at conserving heat, letting you feel comfortable and warm, whether it's in the office or on a chilly walk home. Adding a knitted tie in a contrasting hue would give that vintage vibe that is so popular right now. The good thing about three piece suits is that they look stylish whether the jacket is on or off, with the waistcoat framing a bold tie and adding yet another layer of much needed warmth.
Grab some Knitted Ties now in addition to your fancy wardrobe. Check out our collection: http://www.dqt.co.uk/knitted-ties.html