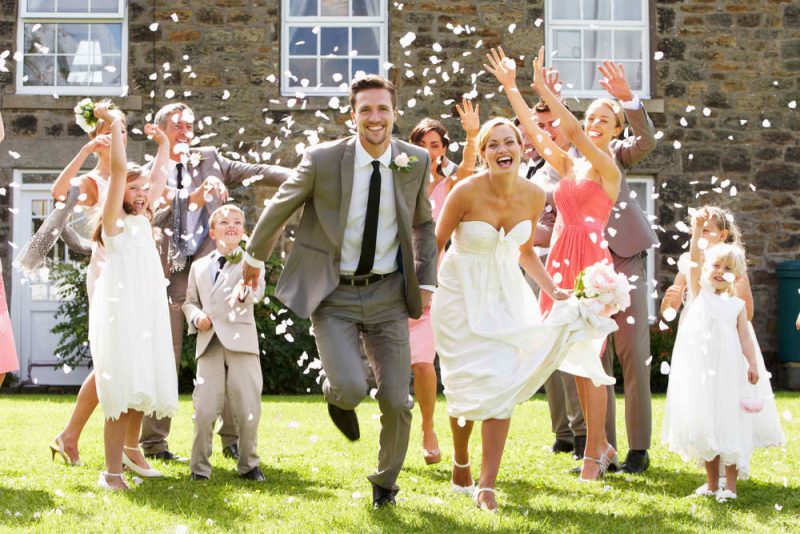 As weddings continue to enjoy greater versatility, there are more options than ever before to make the day unique. The days of wearing neutral tones are long gone, and now even colour is notching up a gear at today's weddings. Here are five must-wear wedding colours for 2016, according to male wedding wear specialist, DQT.
1. Lilac
For 2016, lilac is one of the most sought-after wedding colours for men. The light, soft tones make it an eye-pleasing choice that blends in instantly with other aspects of the wedding. Lilac also works well with a crisp, white shirt and pale trousers, and is an effortlessly stylish choice for a spring or summer wedding. A lilac waistcoat or tie is particularly sophisticated.
2. Baby blue
It's not hard to see why baby blue is making an appearance at weddings this year. This soft, gentle and subtle tone is elegantly sophisticated, and enjoys great versatility. For wedding ties, baby blue is perfect for adding a hint of colour, while keeping formality in check. A baby blue satin waistcoat also enjoys enduring appeal.
3. Coral
For summer weddings, coral is proving a big hit this year. Its warm, vibrant tones will fit in with formal or informal affairs, and coral teams especially well with white or black suits. For a really stylish flavour, a Gingham check coral slim tie is ideal for weddings where you really want to show your fashionable side.
4. Mint green
Soft and cooling, mint green is big on the agenda at weddings this year, especially when it comes to choice of wedding ties. The mint green palette is incredibly versatile in tones, too; from the satin bow tie to the polka dot skinny tie, you have lots of options to play around with for a really stylish day.
5. Purple
For statement colours this year, purple is a must-wear choice of male wedding attire. Elegant and sophisticated, a purple wedding tie speaks volumes, but even purple cufflinks or a purple paisley handkerchief add vibrancy to your outfit, if you want to include small pops of on-trend colour.
Click here for more collections: https://www.dqt.co.uk/wedding-ties.html