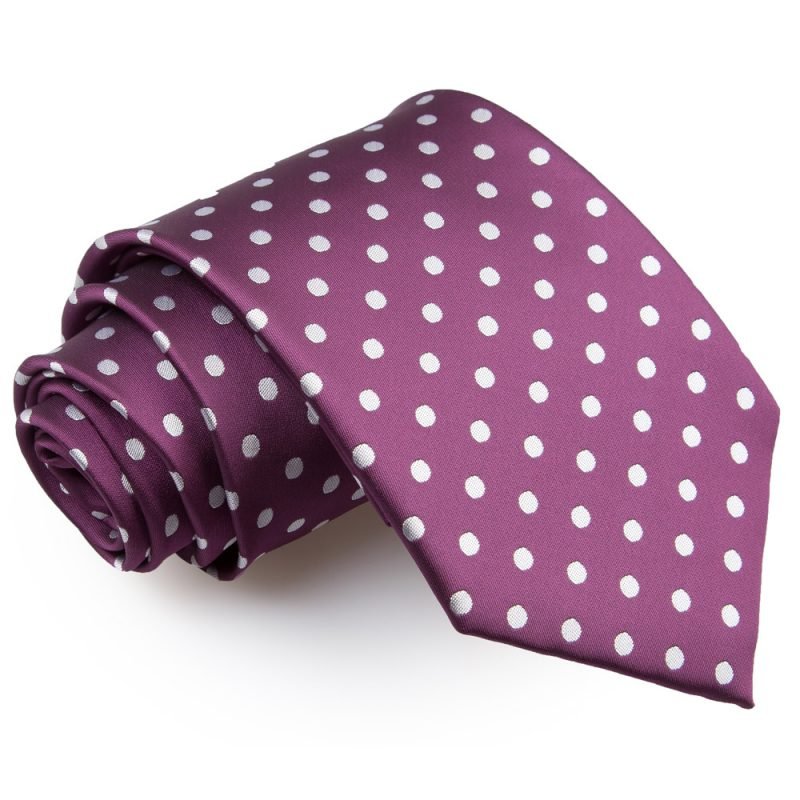 It can often be difficult for men to pick out a tie that suits their particular style. A plain tie can be a bit too dull and uninspired, even for a day at the office, whereas certain patterns or prints can be distracting, and can turn an outfit from classy to tacky. That's why at DQT we stock such a wide choice of polka dot ties in many different colours. Not only does a polka dot print add an interesting touch to any tie, it's also modern and stylish, and here are a few ways that you can wear yours with pride.
Professional environment
When you wear a tie to work, it can't be too outrageous, but it's nice to have something to add interest. Looking for matching polka dot ties to go with your suits allows you to wear a pattern, without it looking unprofessional. At DQT, we offer ties with a small, subtle print for days when you need to look smart, plus there are plenty of colours available, so you don't need to wear the default black tie every day.
Party season
Men have limited choices of clothing when it comes to formal parties, and on occasions such as Christmas you'll often find lots of men in the same dark coloured suit. However, by adding a brightly coloured polka dot tie to your ensemble, you can stand out from the crowd without having to resort to a novelty jumper. Choose festive colours such as red or deep purple, or try silver to really add a special touch, perhaps going for the larger spotted patterns for a fun look.
Casual wear
A tie doesn't have to be kept for special occasions, and you can add a stylish touch to any of your favourite casual ensembles. Choosing a polka dot tie from DQT makes getting dressed easier, as they can coordinate with your favourite shirts, both smart and casual, so you don't spend hours putting together an outfit.
Skinny or thick?
If you take a look at the DQT range, you'll see both skinny and traditional thick ties, and these offer different styling options. Skinny ties can be popular with the younger crowd, offering a cool, retro look, at they look great with a print such as polka dot. They especially look great with a slim fitting suit, adding to the vintage appeal. The thicker style of tie suits men of all ages and is very versatile, being able to be paired off with most of the suits in your wardrobe.
If you need a fun yet smart accessory for your wardrobe, take a look at the range of polka dot ties offered by DQT. These stylish, quality ties suit all sorts of occasions, and are bound to become an instant classic.
View more of our DQT Polka Dot Collections here: http://www.dqt.co.uk/polka-dot-ties.html