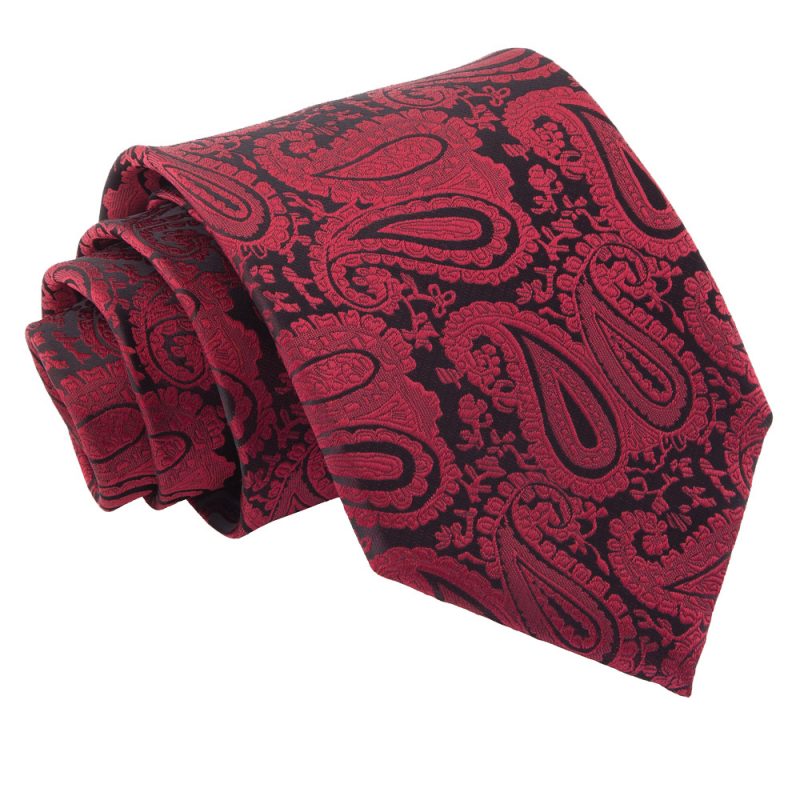 So you want to add some pattern to a formal look, but don't want to overdo it. Classic paisley is the perfect compromise; this versatile design is steeped in history and is perfect for breaking up a formal look.
Originally from Iran, paisley first arrived in Europe in the 17th Century, taking its name from the Scottish town where the first paisley merchandise landed on UK soil. Since its earliest incarnations, the print has proved irresistible on a range of accessories and clothing. If top-to-toe is too much for you, here's how to wear paisley in 2015…
The traditionalist
Paisley enjoyed a surge in popularity in Britain in the 1960s, when icons like The Beatles were known to wear the look in psychedelic colours. To bring a hint of 60s spirit to your formal suit however, it's best to stick to the richer, more muted shades that were also fashionable at the time. Think deep reds and soft browns for a versatile combination that will go with a wide range of shirts and jackets. Alternatively, opt for a plain background with a smaller, spaced-out design to ensure your formal look will always meet the dress code, whether at work or at an event.
The contemporary gentleman
Look into DQT's collection of tonal paisley ties for a modern take on the look. Sticking to one colour per tie allows the pattern to be picked out in a contrasting satin finish, offering a subtle solution to the paisley dilemma. Choose a bright, bold shade and keep your shirt and jacket neutral to stand out in paisley on any occasion.
The style pioneer
If you're used to turning heads with your sartorial choices, a paisley tie presents the perfect opportunity for dapper yet stand-out dressing. Choose a relatively neutral paisley with a large-scale pattern, then pair it with a contrasting shirt, such as one that's checked or colourfully striped. This combination is great for summer and as long as you stick to a traditional navy or black for your suit, this look will take you from the boardroom to an evening event with ease.
Enjoy the different colours of Paisley Ties browse here: http://www.dqt.co.uk/paisley-ties.html