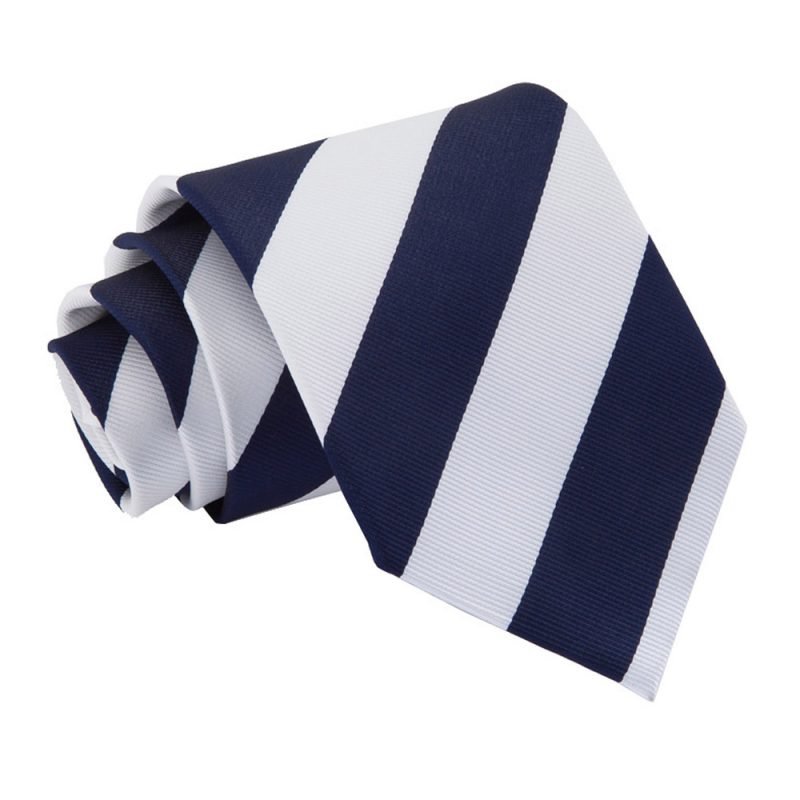 Could there be anything more quintessentially English than a striped tie? From school ties to club ties and regimental ties, it seems that every Englishman has a striped tie of some sort. A striped tie is timeless, never goes out of fashion and is perfect for every occasion.
Perhaps you've always wanted to wear a striped tie, but have never been quite sure what to wear it with? Perhaps you are still haunted by your parents informing you that you must never wear a striped tie with a striped shirt? Or the thought of a striped tie against a white shirt fills you with thoughts of being at school again? Well, the good news is that a goes with everything and we can guarantee you'll look more like a proper gent than a schoolboy!
Some handy rules to bear in mind are if your tie has chunky stripes, make sure to team it with a plain shirt, or even a shirt with slim stripes. If you have a shirt with a large pattern, try wearing a tie with slim stripes. In fact, if you're feeling really brave, you could even combine a striped tie with a checked or spotted shirt! Just make sure you follow the small/large rule that we highlighted earlier and we can ensure you will be suitably dressed for all occasions.
At DQT we believe we have the perfect selection of striped ties. From skinny and slim to chunky and wide, from pink and white to black and purple, we are sure we have a striped tie for everyone. Wear it to work, out to dinner or to a formal occasion such as a wedding; the striped tie is your sartorial best friend. The only thing to worry about now is bumping into someone wearing the same one!
Grab one now! Click Here: http://www.dqt.co.uk/striped-ties.html