It is true that fashion is always transforming, but revolving around the same trends. The skinny tie gained huge popularity in the late 1960's and was a style statement only enhanced by bold colors and designs. However, the skinny tie trend fell off for a few years, but it is now back with a vengeance. Today, more and more men are looking to create a sleek look that is polished and a bit edgy. Skinny ties are the fashion accessory that all men should have in their closet.
Who Fits This Look Best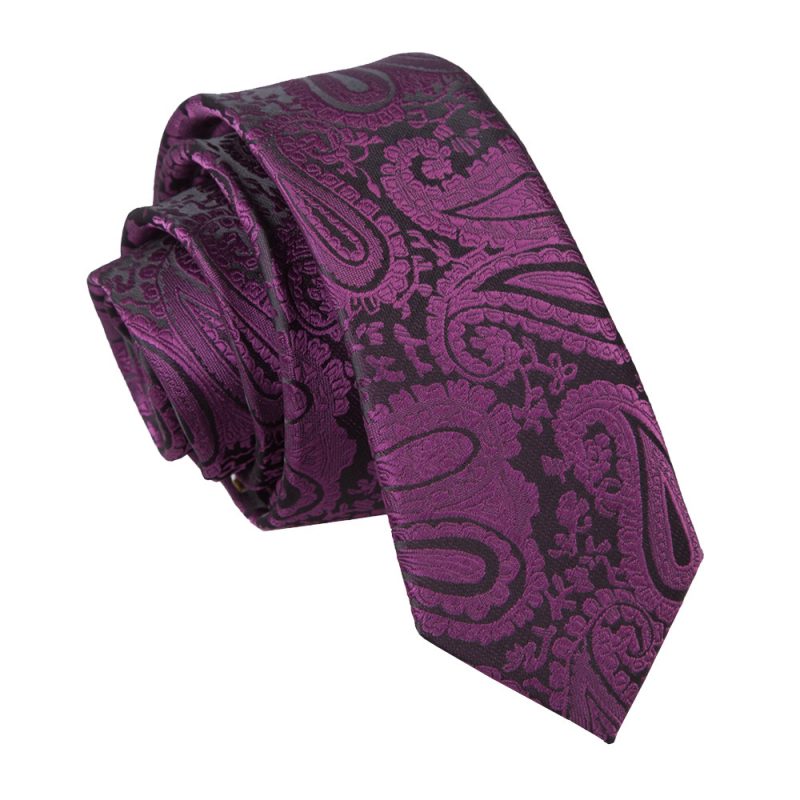 Even though this is a popular fashion trend, not every guy can pull of this unique look. This accessory is known to attract attention, so it is not for those that are not on the cutting edge of fashion. Many men are starting to pair this accessory with jackets that have narrow lapels. However, skinny ties look good with just about anything you pair them with. With that said, you should not try to wear this accessory with a t shirt or sweats. Skinny ties are versatile with almost all dressy attire. Completing this look with jeans and tennis shoes is not ideal. However, if you want to use a skinny tie to complete your shirt and pant look, you can soften your silhouette. This slimming effect is what many guys like most about skinny ties. You can play around with different looks and try to see the best fit for this accessory in your wardrobe.
Casual or Dressy
This new fashion trend accessory can be casual or dressy depending on your style preferences. It can be the perfect choice for a business meeting or even a night out with your friends. You can coordinate it with other accessories including watches or belts to create an even more stylish look. The possibilities really are endless.
Who Looks Best in this Tie?
Even though a lot of men can pull off the skinny tie look, it is best suited for guys with slender frames. Younger men can pull of this style easier and can make it work in the office. You can save time by wearing this type of tie, because it is simpler to tie a knot with this slender accessory than with a large traditional tie. Not only can you wear this tie with formal wear, but also with many items in your wardrobe.
View DQT's Wardrobe of Skinny Ties: http://www.dqt.co.uk/skinny-ties.html