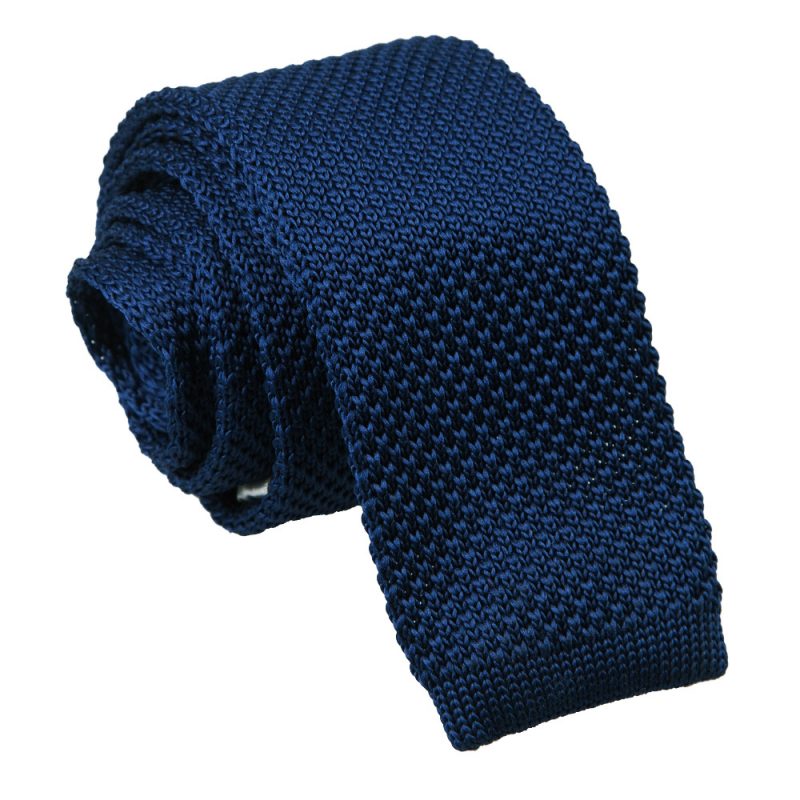 For avid fashion-followers, staying ahead of – or at least up to pace with – the latest trends is a necessity, and that means watching the catwalks to see what's coming soon. Here at DQT, we're guilty of being big believers in trend watching, and Fashion Week is the best place for tip-offs about what's going to be big in the coming year. It just so happens that one of our products, the knitted tie, ticks a huge number of 2015's approaching trends.
Smart casual
The A/W 2015 catwalks were awash with hybrid looks, combining sharp tailoring with informal knitwear, trainers, and relaxed fit trousers. To achieve the same balance of comfortable but chic, our knitted ties accept the formality of neckwear without looking too austere. The fabric is soft and casual, playing down the formality of a traditional tie.
Stripes
Stripes were all over everything at Fashion Week – be it jumpers, trousers, bags or boots. We have a fantastic and very unusual selection of striped knitted ties, evocative of prep-school scarves, which add a flash of interest to any formal outfit. They're available in a range of colours to suit any taste.
Bright and bold
Amongst the usual men's tones of grey and black, we were surprised to find the catwalks brought to life this year with pops of vibrant orange and pale pink. Luckily, we have knitted ties in these exact colours. Try our strawberry pink and tangerine shades to perfectly echo the designer look.
Wonderfully warm
In stark contrast to last year's popular silky fabrics, this year Fashion Week gave us a taste of some amazingly thick, textured materials. Shearing, wool, tweed and more were present to give outfits a sense of warmth, making a knitted tie the perfect choice to keep up-to-trend by using it to add coarse, contrasting fabric to your outfit.
Knitted ties are a great alternative to a traditional tie, and they add a real element of interest. They're a particularly nice addition to an autumn / winter look, and you only have to take a look at the catwalks to see that this is true! We stock a great selection of trendy tie alternatives; simply take a look at our products to find something that's right for you.
Grab your own Knitted Tie today: http://www.dqt.co.uk/knitted-ties.html