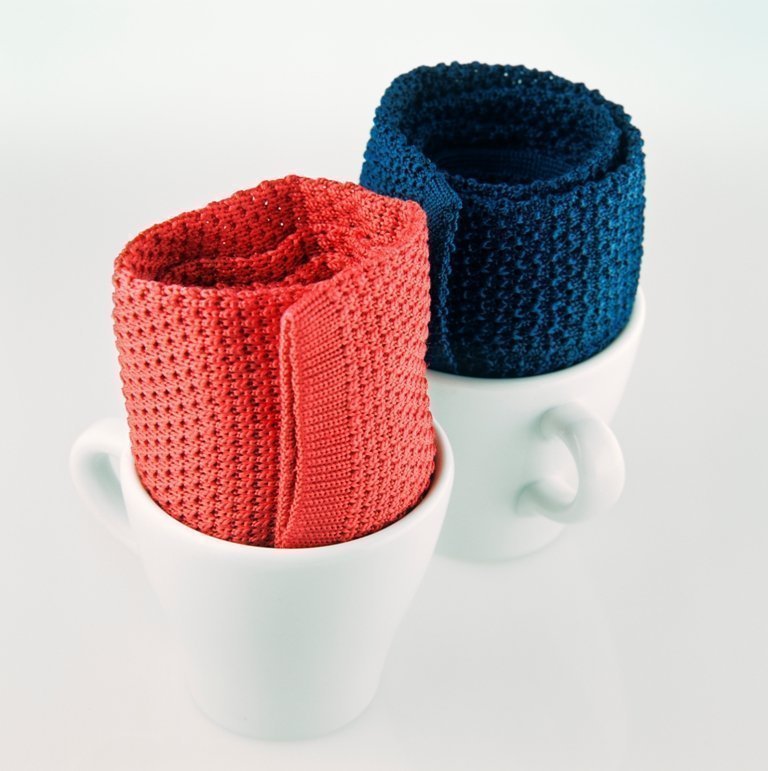 Although a knitted tie might not seem the obvious choice of tie to wear at a wedding, if you spend time getting to know this little understood tie you will soon appreciate how incredibly stylish it can look. Knitted ties may seem the polar opposite of their silk tie counterparts, but there is no compromise on their elegant appeal. One of the top attributes of a knitted tie is that it offers a textured look and feel, which can actually contrast superbly when teamed with a shirt and suit worn at a wedding. The chunky texture of the knit will make the tie stand out, creating a stunning focal point to your wedding attire.
Whether your wedding dress code is formal or more casual, the versatility of the knitted tie means that it fits in well with whatever your style dictates. A black or charcoal knitted tie can look incredibly dapper, and makes a refreshing change from the ubiquitous silk tie. It can bring out your personality, whilst exuding a classic and contemporary vibe.
For informal wedding occasions, you could turn up the colour palette a notch or two and opt for a more striking shade of knitted tie. As well as adding contrast and providing a focal point to your suit, a colourful tie can blend in with any other wedding themes, such as matching elements of the bride's dress or wedding flowers. Clever, unique and creative, this can add the finishing design touches to your wedding attire ensemble. DQT knitted ties are available in a wide range of singular colours and multi-colour stripes, so you have a great selection of ties to choose from.
Knitwear might conjure up images of winter fashions, but a knitted tie can be a wardrobe staple at any time of year. Darker tones of tie can work better for winter weddings, whilst summer weddings call for lighter shades that are more playful and reflect the colours of the season. The flat, square bottom of the tie gives it a contemporary edge, and its no-crease material means it looks great at all times.
View our Knitted Ties Collection from Plain to Stripes: http://www.dqt.co.uk/knitted-ties.html