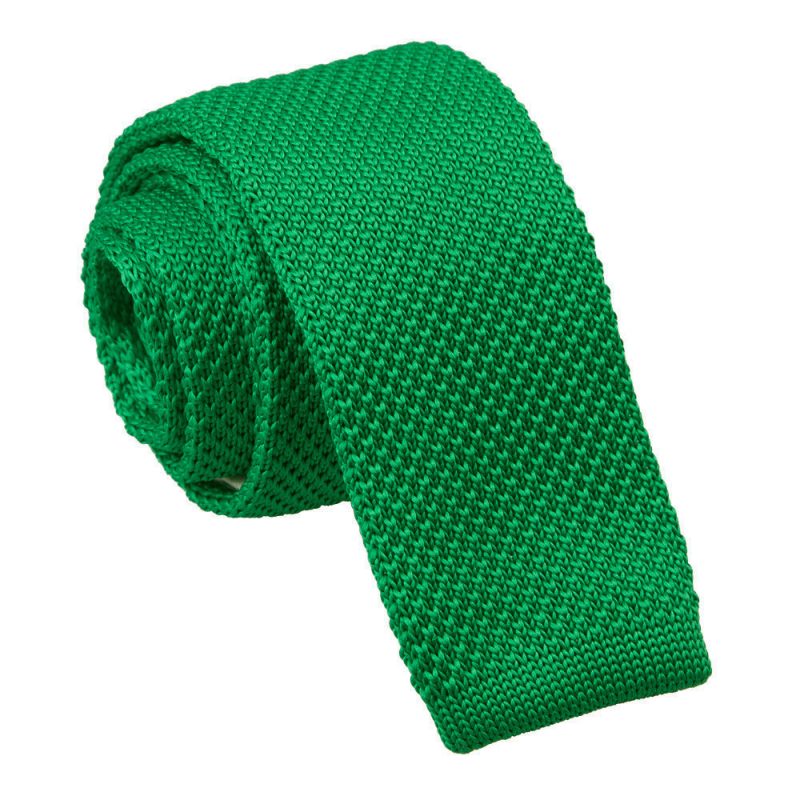 Knitted ties are making a comeback. Suitable for dressing up or down, the old faithful gives any outfit that quirky-casual feel.
The perfect finishing touch for any casual or formal event, the knitted tie has been sported by a number of British celebs lately, including the likes of David Beckham, Benedict Cumberbatch and even Hugh Grant, along with those across the pond including Justin Timberlake and Bradley Cooper (to name but a few).
So it seems 2015 has seen the return of the knitted tie and it has been hailed as an ideal way to add a bit of flare to an everyday workwear-look both for the spring/summer and autumn/winter wardrobe. With the office party often a fashion minefield and with the boundaries of 'black tie' becoming more and more lenient, the festive season is a great time to dig out the old knitted tie or invest in a new one to make a festive-season statement.
Here are our top DQT tips for scrubbing-up with a knitted tie this Christmas.
1. Go with stripes
Go bold with one of our striped ties this season. Our favourite in the DQT range is our men's knitted navy and green striped tie, perfect for teaming with a white shirt, jeans and a pair of suede brogues for a casual look that's bound to turn heads.
2. Block party
Choose a block coloured knit with a coloured shirt for a quirky-but-classic look. Our men's knitted burgundy tie looks great with a baby blue shirt, or choose a blue and white checked shirt for a more casual look.
3. The classic black tie
If you're adopting a slightly smarter look, the knitted black tie is a great investment piece. It's so versatile and can be worn casual, dressed-up with one of this season's woollen blazers or used to create that classic black-tie look with a bit of a twist.
Or, if you're not sure the knitted tie is for you but you're keen to make a statement this Christmas, why not check out our selection of paisley ties and polka dot ties for a colourful alternative?
View our newest and widest collection of knitted ties for Christmas: http://www.dqt.co.uk/knitted-ties.html