Stuck for ideas for the perfect Father's Day gift? If so, you may be tempted to buy one of those weird and wonderful novelty gifts that pop up every year around this time. The problem with this kind of gift is that the joke can start to wear thin from the moment your dad opens his present. The chances are that, before long, that novelty item will be gathering dust in the shed, or will be donated to the local charity shop. The alternative? How about giving him a stylish tie for Father's Day instead? If that sounds a bit safe, it's time to think again, because the world of ties is never dull and at DQT, we make sure we have a great choice of ties, including two classics: striped ties and knitted ties.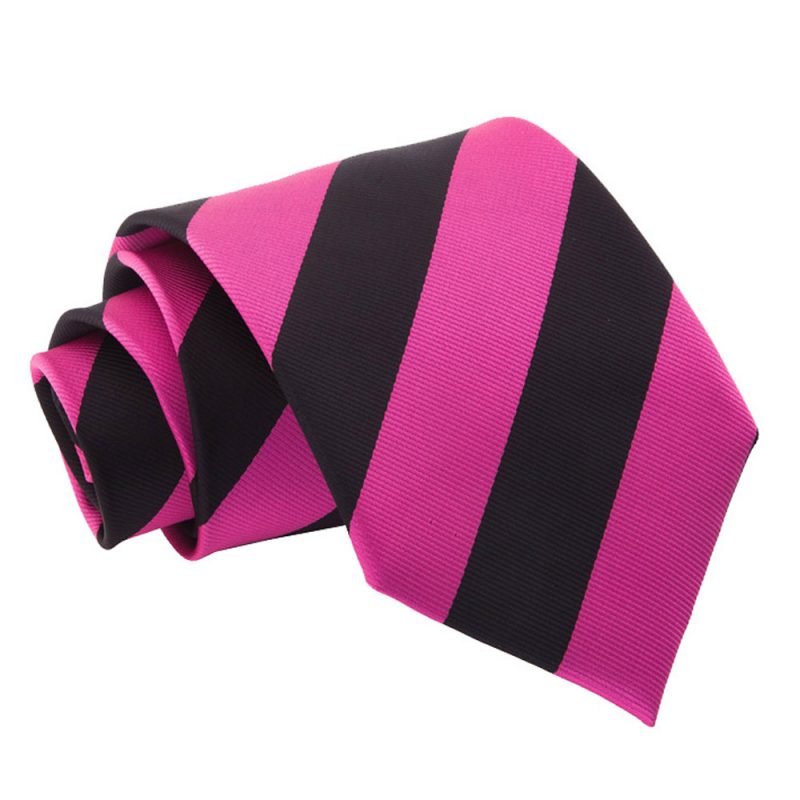 Striped or knitted?
Classic in this instance, refers to the design and style of the tie, but that doesn't have to mean sombre shades, or lack of colour altogether. The modern striped tie comes in a wide range of colours, often in bold combinations, such as funky hot pink and white, or cool white and teal. Then again, if Dad prefers a slightly more formal look, a classic striped tie in white and navy blue is hard to beat. Striped ties are perfect for wearing to the office, but can also be a great choice for weddings, special occasions, or any other time he wears a tie.
The knitted tie has more texture than its striped stablemate, so is great for less formal occasions. In fact, you don't even need to team up a jacket with a knitted tie, so if your Dad prefers a more relaxed and casual look, a knitted tie is a great choice, even if he's too old to wear one with a pair of skinny jeans! You can find knitted ties in a range of lovely shades, such as crimson, charcoal, and marigold, all of which work really well when the weather turns cooler.
Tip: before deciding on which tie to order, check out what colours your Dad already has, and go for something different!
Check out our Tie Collection here: http://www.dqt.co.uk/striped-ties.html