During a wedding the brides always get the attention due to her long and beautiful gown. Aside from this, the guests are also fascinated by her amazing makeup, hair style, and array of accessories she is wearing, leaving the men out of the spotlight. However men should be aware that the glorious event for the "About to be couple", and not only the lady alone.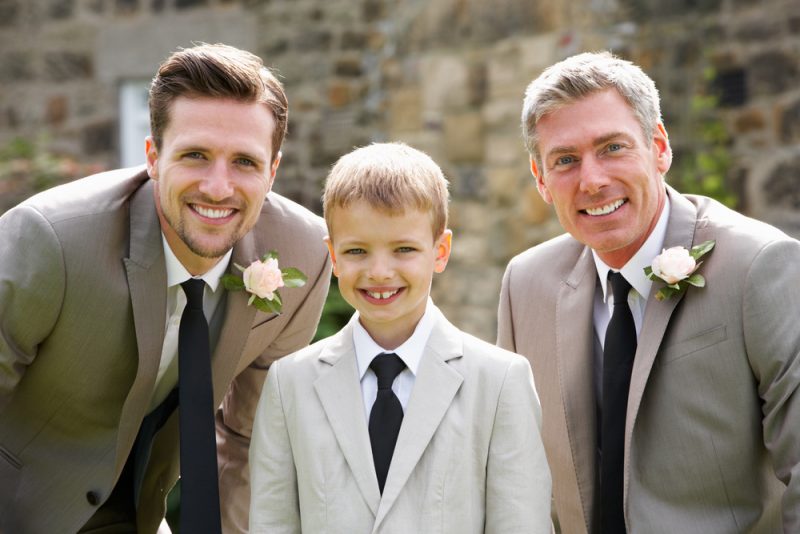 That is why it's important for men to get the suit and tie that goes with the suit and not forgotten to put on their favorite perfume for this unforgettable event of theirs.
But it's sad to say that getting men's suit and wedding tie can be difficult due to certain issues that could cloud their decision. To help men getting to right suit and tie below are some of the common mistakes which can be avoided.
Renting or Buying
When it comes to having a wedding suit there are options to choose from either to rent one or buy one. Presently, the most common option is renting a suit due to the price. But one will need to consider other options which might be some setbacks, you might not find the one that fits your style, can't see the one that you really want and these will affects your look. While buying a wedding suit can be costly. But having a suit gives you more leverage in the sense that you will get exactly what you want.
Buying the wrong size
Some oftentimes men like to wear loose cloths but in the case of wedding suit, it's different. That why it's important that you get the right size that fit you so that you look attractive on your weeding day.
Shopping for the wrong color combination
When it comes to wedding suits there are lot of color to choose from, which can be difficult to pick the right suit color. Before deciding on which suit to choose you need to first envision the color combination of your suit, tie, shirt and shoe will matches each other.
Paying too much attention to accessories
It's ideally great to complement your wedding dress with accessories like the pocket squares, ties and cuffs. Paying to much attention on the accessories can make you lose focus thereby affecting your overall lookout. It's ideally to select simple accessories that go with your suit and tie.
From these short points, you can see that having an unforgettable moment on your wedding day can be fun and not complicated as many have preach about it. The most important thing is to focus more on the things that matter most like having th right color combination, wedding tie that goes with your suit and shoe, your best perfume, you will be amazed how you will look like on your wedding day.
View DQT's Collection of Wedding Ties here: http://www.dqt.co.uk/wedding-ties.html