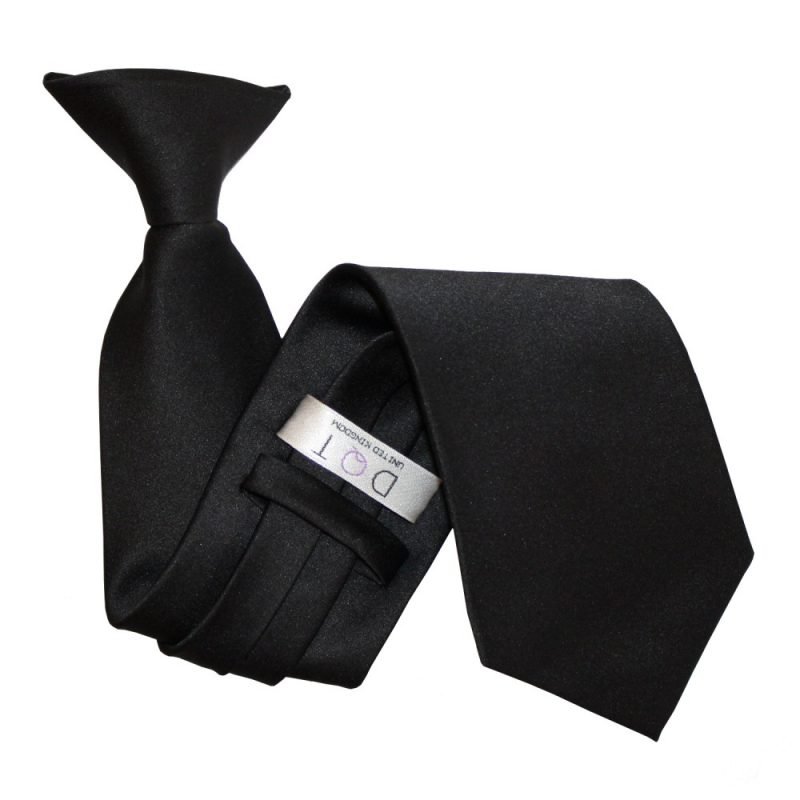 We all love the streamlined, classic finishing touch a tie gives but the hassle of fiddling about with a length of fabric can be off putting. A bad tie day can leave you feeling annoyed before your day has even started. Clip on ties have always been waiting in the wings to take the fuss out of looking smart; no looking up directions for a tricky double Windsor knot, it's time to give the clip-on tie the gratitude it deserves.
Nobody will know you've taken a convenient shortcut as the clip is well hidden. It's effortless, looks stylish and seamlessly fits onto your collar. If the prospect of wearing a tie over a long period has you reaching up to rub your neck, or if your fingers are not as dexterous as they used to be, maybe it's time to give your clip-on tie the starring role.
For formal occasions, a clip-on is also the perfect choice for children. Tying a length of fabric around a child's neck may leave you feeling anxious and checking on him throughout the day, but with a clip-on tie there's no danger to the child and you can easily remove it when needed and clip it back on.
You can choose from muted colours for the autumn/winter, or go bold and bring some colour into the room. There's a huge range of colours to choose from, whether you're off to a wedding or settling in for a night of theatre. When you're at a social gathering and the gentleman you're chatting with stops to adjust his tie you'll be able to continue the conversation seamlessly without ever needing to check if your knot is still tidy. For a stylish guarantee that you and your child will look smart all day, clip-on ties are a must.
Browse more colours of our Clip on Ties Collection: http://www.dqt.co.uk/clip-on-ties.html