As much as plains are very versatile, there comes a time when it feels too bland. Patterns bring out life to any outfit, but how to wear patterned ties, bows, and handkerchiefs without overdoing it?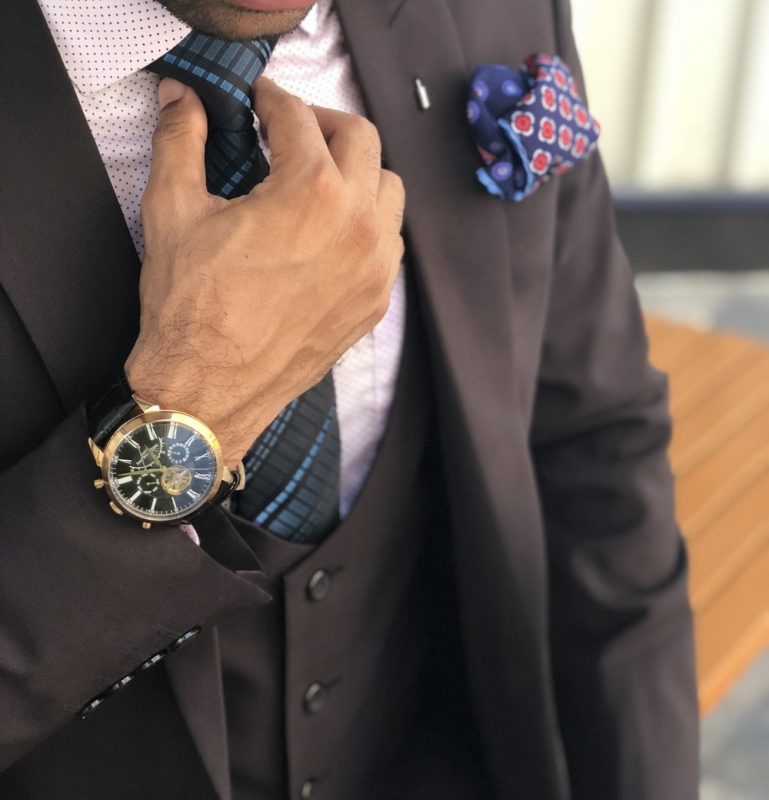 Patterns on Plains
As the oldest trick in the book, there are still some cases where people overlook the simplicity of this process. When matching plains with prints, keep it balanced. The traditional dapper look of plain suits with a polka dot bow tie works, and even layering it with textured jackets. Make sure to consider that the size and spacing of the pattern works well with the overall look of your get-up.
Colours also play a vital role, as the shade tells a story. Greyscale or earth tones paired with a splash of colour is eye-catching, while perfectly pulling off different hues of the same colour family is definitely a head turner. Patterns and textures help avoid the overwhelming feeling of wearing one colour with different shades.
Layer by Layer
The boldest tip is that it's possible to layer different patterns. You just need to choose the right ones! Polka dots are definitely interesting because they can be worn in a business set-up, but could also be a party piece. It all lies on the size and spacing of the dots. Sparse, neutral, tiny dots are the commonly worn in the office since they spice up the classic tie without screaming for too much attention. On the other hand, bigger, colourful dots with irregular patterns are more fun to wear on events and special occasions. If you're thinking of going crazy with this pattern, it's not a problem as long as you pair contrasting sizes and spacing. For instance, a suit with tiny, uniform dots can be worn with fun patterned polka dot ties.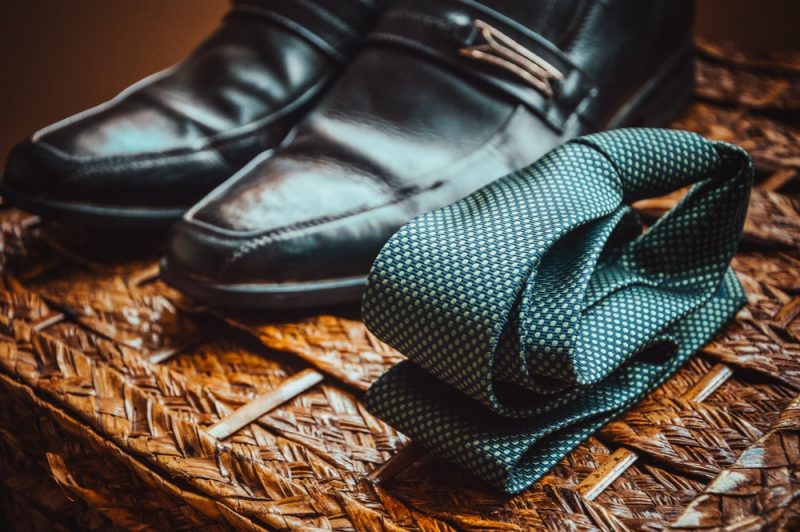 Polka Dots All The Way!
And speaking of fun patterns, what could be more brilliant than combined patterns and a fresh colour palette? Chequered polka dot bow ties combines stripes and polka dots in a subtle manner, creating a more intriguing closer look. The colour combinations make the accessories stand out.
More than making pieces pop, the colours you'll choose for your ties will definitely set the mood of your outfit. A fresher take of these would be pastel polka dot ties, with colours representing the joyful hues of spring and Easter.
But on a more serious note, honeycomb polka dot pocket squares and cufflinks beat the usual plain ties with its smart pattern with the right splash of colour.
Upgrade your ordinary polka dot ties and other accessories with these new designs from DQT.
Some argue that it's hard to wear patterned ties again since it's easy to remember. But, there are different ways to solve these dilemmas. Keep in mind to add variation, to mix and match patterns and colours, patterns on patterns (as taught above), and colours on colours, and to plan your outfit ahead to ensure that you don't wear the same combination twice (or more) in a week. Shop for new ties, bow ties, pocket squares, and cufflinks now at DQT.