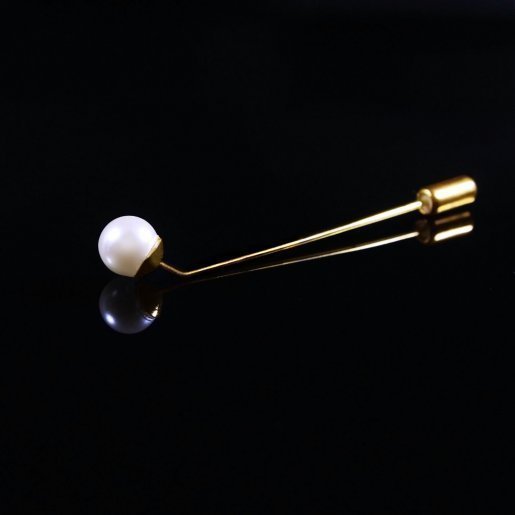 Father's Day is just around the corner, and we've rounded up the perfect ideas to help you pick out a splendid gift for your dad.
Here, take a look:
1. Swirl Cravats
Swirl cravats
look immensely charming, and they are trending super-hot on the fashion radar. If you intend to gift your father a trendy staple that he will most likely use a lot, it simply doesn't get better than this one. The best part is, swirl cravats are gloriously on-point for summer, and your father will definitely be humbled on this wonderful addition to his tie collection.
2. Black Waistcoat
Men come across countless occasions that demand them to prim up their personality in a sleekly sharp waistcoat, and our Greek key
black waistcoat
is truly a class apart with its trendy cuts and classic suave.
3. Bow Ties
Stripes are all the rage this summer, and all men must flaunt stripped accessories in great abundance. Bow ties are super-functional, and our silver diamond striped bow tie is a magnificent pick if you want your father to stand out in the crowd at a black tie event.
4. Wedding Florals
Our floral white wedding waistcoat and bow tie set is the perfect Father's Day gift if you're expected to attend a summer wedding this year. Your father will adore the intricate floral patterns, which will make him feel youthful without compromising his charm.
5. Handkerchiefs
A handkerchief is a man's utmost important accessory, and our old school fathers understand this gentlemanly requirement better than all others. We implore you to present him with our Greek purple handkerchief, as it will work wonders at giving his attire a refreshing burst of colour!
6. Top Hats
Hats look utterly charming for they channel the suave of man's personality with a massive dose of debonair. The best part is, they are a super-functional trick if you wish to beat the heat in the summers. We are absolutely confident that your dad will adore our black wool felt top hat.
7. Royal Charm
Our royal blue waistcoat and cravat set is a charming delight with a bold debonair that sets a man apart in the crowd by brimming up his attire with a class that is hard to achieve.
8. Floral Silver
Our Passion silver scrunchie cravat is a very exclusive and unique accessory, and a splendid pick if your father seeks individuality in his attire.
9. Tie Clips
A man can never own enough tie clips, but with our emerald green tie clip, your father can brim all his black tie and formal statements with charm and debonair.
10. Burgundy Alert!
Our paisley patterned burgundy bow tie and handkerchief set make a splendid Father's Day gift if you want to inspire your dad to experiment with bold colours and youthful patterns.